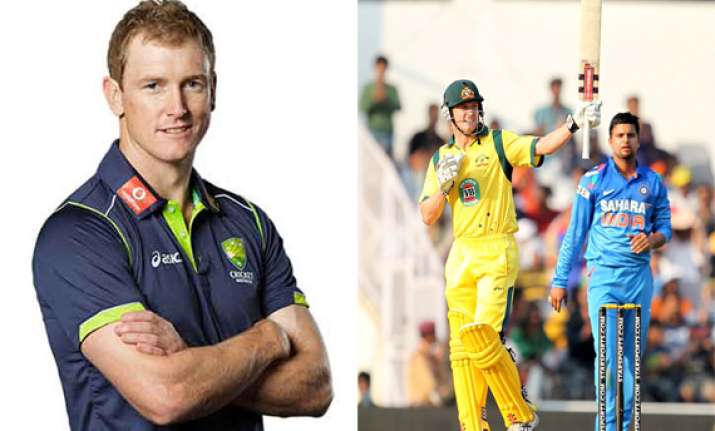 New Delhi: India is fast proving to be a springboard for Australian stand-in skipper for ODI, George Bailey who has just emerged on cricket arena, as he continues to pile-up runs match after match.
Not many gave any chance to Bailey led Australia which was low on confidence after losing Ashes series and also missing some of its prominent players in the India series.
In fact, he is on a high in the ongoing India Australia ODI series. He is playing fabulously against Indian spinners and pacers in a manner which no overseas batsmen do. 
In the ongoing series, Bailey has achieved some big records.
Let's have a look at his achievements: