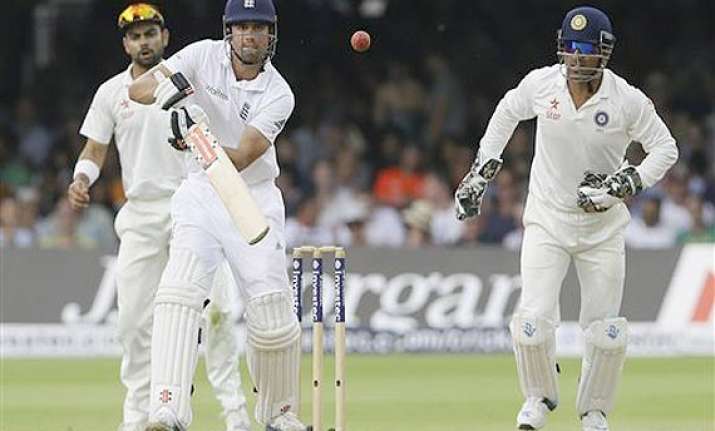 New Delhi:  A distraught England captain came to the post match  presentation  and tried to put up a brave face after losing the test match at Lord's.  Cook said that it was a tough defeat.
He said that the pitch was turning and bouncing at the fourth innings but that is no excuse  to the way we played. It was a good toss to win  but we did not make most of the conditions.
Cook further said that England  did not make thier  first innings count , we should have got more runs. Even while  India were batting in the second innings ,200 for 7 and Jadeja comes out and takes the game away from us.
There are lot of youngsters in the team , so it will take time  to get going as a unit .The older guys are not playing well as their record suggest. They have to look at themselves, even I should start scoring runs.
Matt has been a fantastic player for England . He needs to be prove people wrong with his performance and he is a fighter and you want people like that in the dressing room. All the heat is on me, If I am not good enough  at the end of the summer then so be it. I should start scoring runs and lead from the front I will lead till the mangemnet want me to. I was batting well in the second innings  so will go back to the nets and work harder.