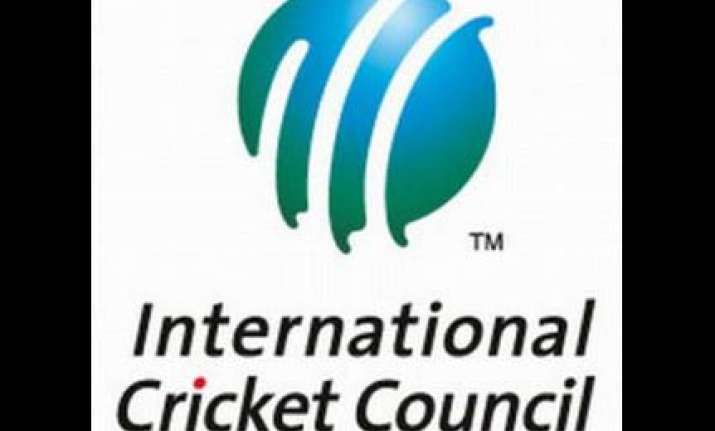 London: A tournament for declaring the world's best team in Test cricket may finally become reality, reports Times of India. The International Cricket Council will decide on a two-yearly tournament-like world Test championship — as opposed to the current rolling format — at a meeting of chief executives of cricket boards at Cape Town next month. England in the summer of 2013 is among the leading candidates to host the inaugural competition.
ICC spokesperson Colin Gibson said more details would be revealed after the mid-September meeting. If the championship is held in England, the final will be at Lords.
The world Test championship is intended to breathe new life into the traditional format and maintain it as the ultimate battle for supremacy. But its marketing and the quantum of prize money, which needs to be much higher than in a World Cup or World Twenty20, will be crucial to attract public and players' interest.
How high a Test championship can be pitched will depend on revenues derived by ICC from broadcasting and commercial partners. A source said cricket bosses are looking at Tata Motors' Jaguar — now experiencing record sales — as a potential partner. This UKbased Indian-owned company has been sponsoring TV coverage of this season's Test cricket in England on Sky Sport. Test c'ship: Panel's report in Sept.
The ICC is finally getting serious about hosting a Test championship. A five-member committee, which includes BCCI secretary N Srinivasan, will submit its recommendation next month to the chief executives, who are then expected to arrive at their choices.  
The matter will, therefore, have to be ratified by the ICC's board, before it's cast in stone.The committee is said to have debated whether the top four teams or the top eight teams should constitute the actual play-off. Martin Crowe, former New Zealand captain, has publicly favoured the latter, although he is not a member of the empowered committee.
Either way, there will be a cut-off point several months before the actual contest to determine the final participants. There is a possibility that up to six days will be allotted to a world Test championship match to ensure an outcome in the final and knock-out phase.  At present, India lead the Test rankings, with South Africa second, Sri Lanka third and Australia fourth.