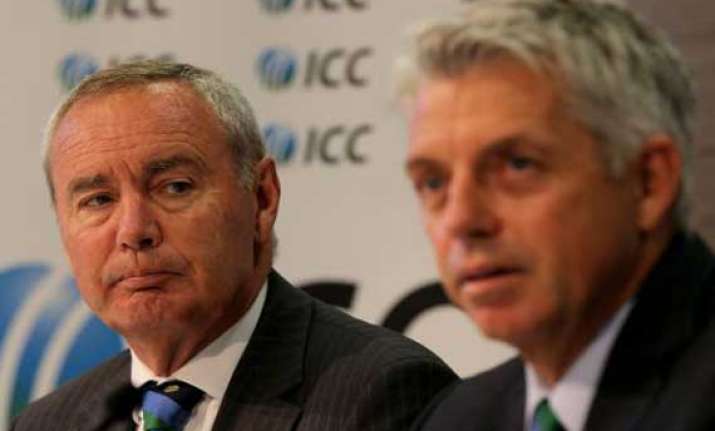 Singapore: The ICC today approved its radical reform plans aimed at bringing about improved governance, a move that will give India significant control over revenue and power structure of the world's governing body.
Despite strong resentment from Pakistan, Sri Lanka and South Africa, the controversial proposals related to the restructuring of the ICC was passed at the Executive Board meeting after gaining the support of eight of the ICC's 10 full members with Sri Lanka and Pakistan -- who have both been vocally opposed -- abstaining from the meeting.    
The key elements of the resolution are the establishment of an Executive Committee (ExCo) and Financial and Commercial Affairs Committee (F&CA) to provide leadership at an operational level, with five members, including BCCI, Cricket Australia and England and Wales Cricket Board representatives.    
As per the resolution passed at the meeting, current BCCI president N Srinivasan will chair the ICC Board from mid-2014 which will be the primary decision-making body, the world body said in a statement.    
A new Executive Committee will be formed to report to the board. The initial chair of this Executive Committee (ExCo) will be Wally Edwards from Cricket Australia while the chair of the Finance and Commercial Affairs Committee (F&CA) will continue to be Giles Clarke from the ECB. These roles will be for an initial two year transitional period to 2016 only, the statement further said.