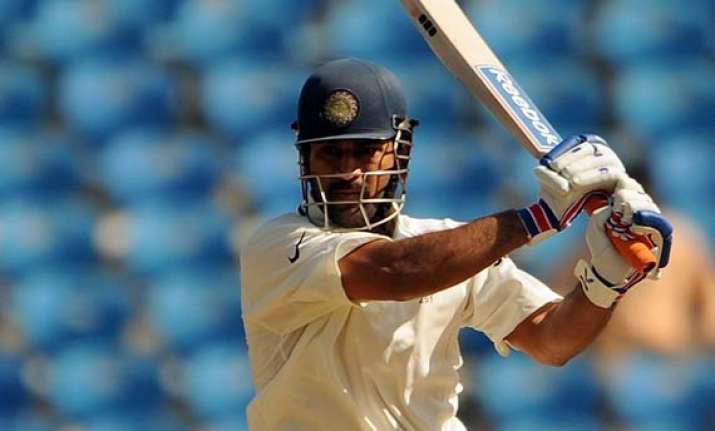 Bridgetown, Jun 30:  The ICC  has confirmed that  an error by the host broadcaster during day one of the second Test between the West Indies and India in Barbados led to the wrong replay being shown to the third umpire during a review of a no-ball.

During India's innings, captain Mahendra Singh Dhoni was out caught at mid-on off the bowling of Fidel Edwards in the 59th over.
 
On-field umpire Ian Gould suspected that the delivery may have been a no-ball so, as per the correct protocols, he sought confirmation from the third umpire, Gregory Brathwaite.

An ICC press release said, upon review, the delivery Brathwaite was shown by the host broadcaster was legitimate and so Dhoni was given out. "It was subsequently established that Brathwaite had been shown the wrong replay and that the delivery that led to Dhoni's dismissal should indeed have been called a no-ball" the release said.

"The host broadcaster for this series, IMG Media, acknowledged the mistake and has apologised.  Having looked into the situation, I am satisfied it was an unfortunate but honest mistake in what is a tense and live environment. It is worth pointing out that the umpires followed the correct procedures and are without blame in this matter." said Chris Broad of the Emirates Elite Panel of ICC Match Referees.

"Seeing as the game has continued, clearly there is no opportunity to reverse the decision. We are forced now put it behind us and move on with the remainder of the match," said  Broad.

A spokesman for IMG said: "IMG Media takes its responsibilities on this matter very seriously. This was a case of human error, compounded by a senior replay operative having to return home at very short notice."

As this series is not operating the Decision Review System (DRS), the enhanced standards, including the presence of an ICC technical official, is not in place as would be the case when DRS is used, the release said.