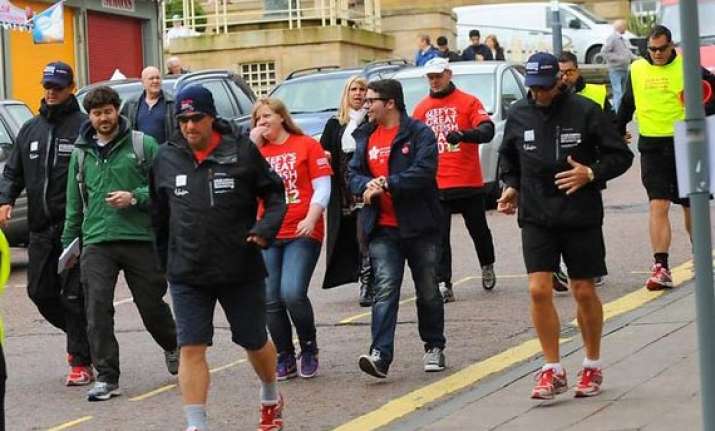 Colombo, Sri Lanka: Former England allrounder Ian Botham plans to lead several former and present cricket stars in a charity walk from the north to the south of Sri Lanka later this year, aimed at raising money to give disadvantaged children access to sports.
Botham announced the event, called Beefy's Big Walk, in Colombo on Thursday. It is scheduled to start Nov. 1 and last nine days.
Former cricketers Brian Lara, Saurav Ganguly, Kapil Dev and current stars Kumar Sangakkara and Mahela Jayawardene also are expected to take part.
Botham has previously helped raise funds for victims of the 2004 Asian tsunami, which killed 30,000 people in Sri Lanka.