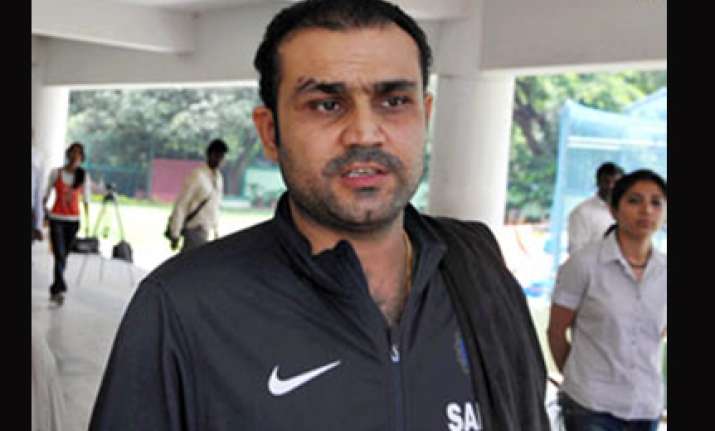 A day after meeting DDCA president Arun Jaitley, Indian opener Virender Sehwag said that there are discrepencies in the selection process at the lower level and hoped that his suggestions to the Delhi administrators would be implemented soon. 
"If you look at Indian team, I don't think there is any need to give any suggestions because it's the merit that matters. Whoever performs gets picked. There is never an instance where somebody has not performed and got picked," Sehwag said on the sidelines of a promotional programme. 
"It unfair selections happens at lower levels and I have given some suggestions to DDCA and I hope that my suggestions would be implemented soon and the results would be seen in near future," he added. 
The Delhi opener had spearheaded a revolt against DDCA, accusing its sports committee of indulging in nepotism and corruption and his stand has been supported by senior players like Gautam Gambhir, Ishant Sharma and Ashish Nehra. 
Team India Vice captain Yuvraj Singh also threw his weight behind Sehwag and supported his views on the selection process. 
"Sehwag has raised a voice and everybody is with him and we have the highest hope. There were instances where I performed but was not picked. Such unfair practices hurt the careers of young cricketers and shatter their dreams. 
"So I think the selection should be done keeping every player's performance in contention," he said.