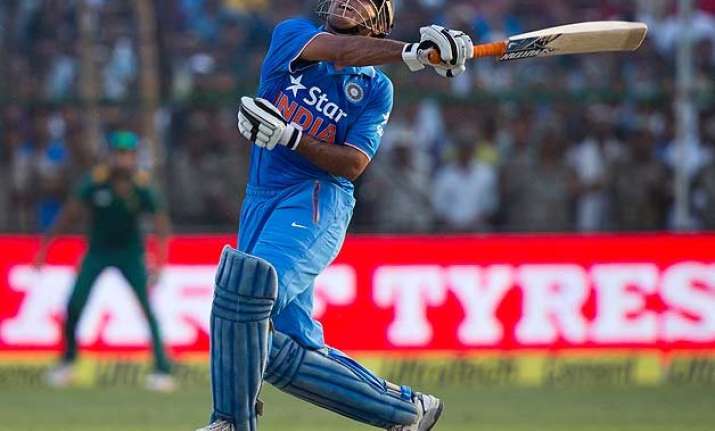 New Delhi: Team India's woeful run in the fifty over format continues as India lost their first ODI against South Africa in a tightly contested first ODI in Kanpur. Dhoni's boys will look to return to the winning ways in the second ODI which will be played at Holkar stadium in Indore. 
Team India's management will look to address the five issues that have played a major role for the string of poor performance of the team.
1.MS Dhoni's role as a finisher:
Talk has already began in the cricket circles that Dhoni has lost his 'Midas touch' as one of the finest finishers in the game of cricket. Earlier, 11 runs on six balls were seen getable by Team India if Dhoni was there in the middle.
But so was not the case in the first ODI against South Africa as Dhoni was dismissed by an inexperienced bowler Kasigo Rabada and hurting India's chances of winning the match. Dhoni's strike rate has dipped to 86 in the last 20 ODI matches compared to an overall strike rate  of 89 that he has in the 266 ODI matches
Former International Cricketer Srikkanth said, "If Dhoni has to continue doing all the responsibilities, then somebody else can be the swashbuckling finisher. Dhoni can still be an accumulator, but I don't think we are going to see the same devastating MSD in the days to come,".

2. Indian bowling at the death overs:
This has been the area of concern for MS Dhoni and it is one problem which has been hurting Team India for over a year. India is unable to find a quality bowler who can stop flow of runs in the final overs of the game. In the first ODI against South Africa, Indian bowlers gave 53 runs in the last three overs which ultimately cost India the match.
Indian bowlers bled runs in the death overs, giving away more than 100 runs in the last 10 overs with South Africa ODI skipper AB de Villers going hammer and tongs.
Australian batsmen Glenn Maxwell, George Bailey and James Faulkner scored freely and Indian bowlers were hit very badly which resulted in losing the ODI series against Australia in 2013. If Team India wants to turn the tide in its favour then an improved death bowling is a must.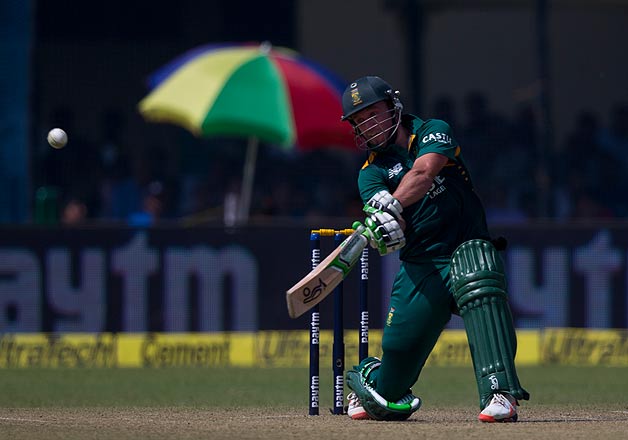 3. Controlling AB de Villiers:
AB de Villiers is one of the few batsmen in the present time who can win matches for his team single handedly. As a skipper of South African team he has played a crucial knock to first provide his team with solidity and then go on an attacking mode in the final overs.
He went on a rampage as 65 runs were added in the last 5 overs of the South African innings. De villiers was on 51 off 54 balls and in the next 20 balls he scored 53 runs.
AB de villiers made an unbeaten 73-ball 104, his 21st ODI century. Dhoni's boys need to curtail his stay on the pitch when he comes out to bat in the remaining ODIs.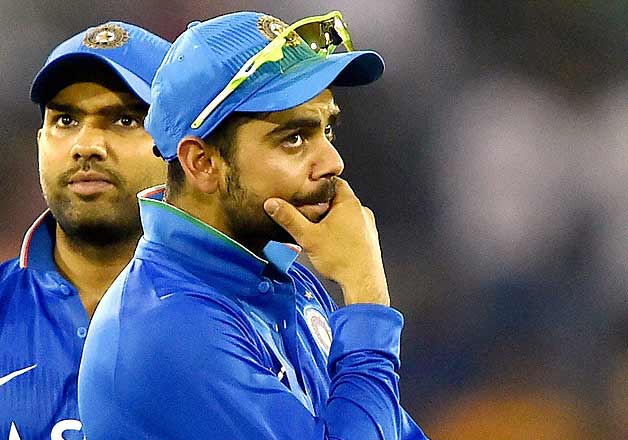 4. Virat Kohli needs to perform:
India's test captain is also going through a lean phase in the ODI format. He has played 11 ODI matches since he scored a half century. Kohli, who scored 22 centuries in 162 ODIs is averaging 29.92 in 2015 and is the lowest by India's most reliable batsman.
He needs to get his focus back for Team India to return back to winning ways.
Interestingly, Kohli has been the most instrumental Indian cricketer when it comes to Team India chasing targets. Kohli has got 14 out of his 22 hundreds while chasing targets, with 13 of them getting India home. So it is of utmost important that Virat Kohli should get back his touch for the benefit of Team India.

5.Shikar Dhawan needs to fire at the top:
Rohit Sharma's opening partner Shikhar Dhawan's form is a cause of concern. He would be looking for runs after failing in the T20s and then the first ODI.
Team India's batting order is more vulnerable to collapses and it is under such scenario that Dhawan needs to play with a lot more responsibility especially if Dale Steyn and Morne Morkel is on song.