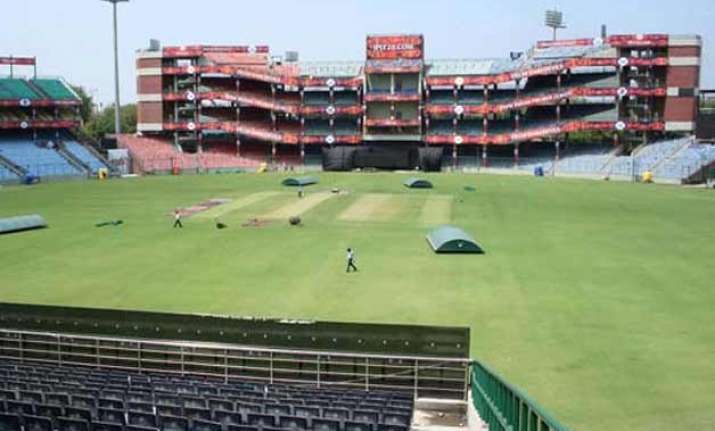 New Delhi: Delhi High Court on Thursday paved the way for DDCA to hold IPL matches between April 12 to May 1 at the Feroz Shah Kotla stadium here by asking South Delhi Municipal Corporation (SDMC) to issue a provisional occupancy certificate (POC) to the Association to make preparations for the event.
A bench of justices B D Ahmed and Sanjeev Sachdeva, however, made it clear that SDMC will issue the POC subject to the condition that no objection certificates are obtained by DDCA from the Delhi Fire Service as well as the Assistant Electrical Inspector.
The court also directed the Delhi and District Cricket Association (DDCA) to give an undertaking it "shall be held responsible for any consequences on account of non-compliance of any statutory norms" and disposed of its application.
DDCA had moved the application seeking a direction to SDMC to issue a POC from April 12 to May 1 as five IPL matches are scheduled to be held in the stadium on April 12, April 20, April 23, April 26 and May 1.
Advocate Gaurang Kanth, appearing for SDMC, drew the court's attention to the kitchen at the stadium and said there should be adequate protection against fire hazards and no cooking should be allowed there.
DDCA, thereafter, submitted that no food would be cooked in the stadium and consequently, no kitchen would be operated and only pre-cooked food, which would be re-heated, would be provided.
"For this purpose, we permit one Inspector from the Health Department of SDMC to be present on each of these dates to ensure that the above undertaking which has also been given for the present five matches is complied with," the court said.