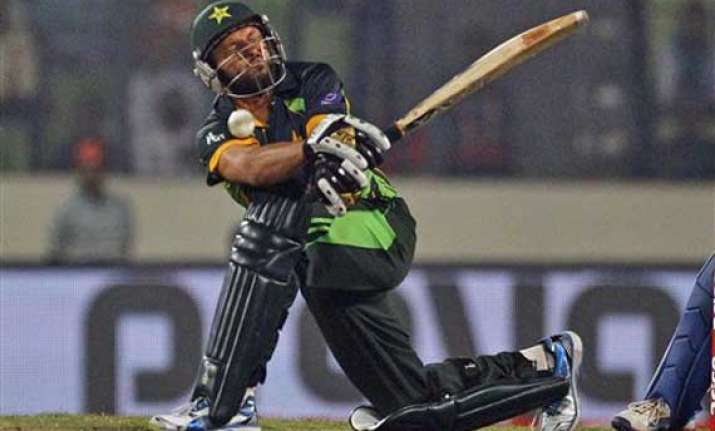 Islamabad: Pakistan captain Mohammad Hafeez hopes Shahid Afridi gets fit in time for World Twenty20 after the hard-hitting all-rounder delayed his departure to Bangladesh due to injury.
Afridi played in the Asia Cup final on Saturday with painkillers after he hurt his hamstring during two nail-biting victories against India and Bangladesh with some powerful late hitting last week.   
Hafeez says, "As a captain I need a fit Afridi, and that's why we have given him time to rehab."   
Pakistan leaves for Dhaka on Thursday, and manager Zakir Khan says they hope Afridi can join the team on Monday.   
Pakistan's first group match is against India on March 21, and Hafeez says he's happy to open the World Twenty20 with a pressure match against their archrivals.