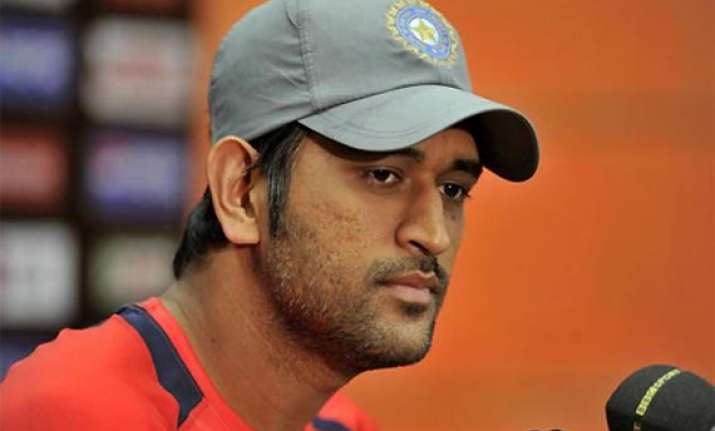 Mohali: Indian captain Mahendra Singh Dhoni today defended his decision to entrust struggling pacer Ishant Sharma to bowl the 48th over which yielded 30 runs to hand the third ODI to Australia from a winning position, saying that he was just using an option.
"Well, then the option was that even I could have bowled. You have to see what all options are available to you. Vinay Kumar had also bowled, he had also gone for some runs. I thought let's see by having a change," Dhoni said at the post-match press conference.
"If Ishant bowls, then I will have the option of bowling Vinay from other end if he does not bowl well. However, it's always easy after seeing result to say what should have been or not been done," he said.
James Faulkner scored 30 runs from the 48th over with the help of a four and four sixes to seal a four-wicket win for Australia over India who seemed cruising at one stage.