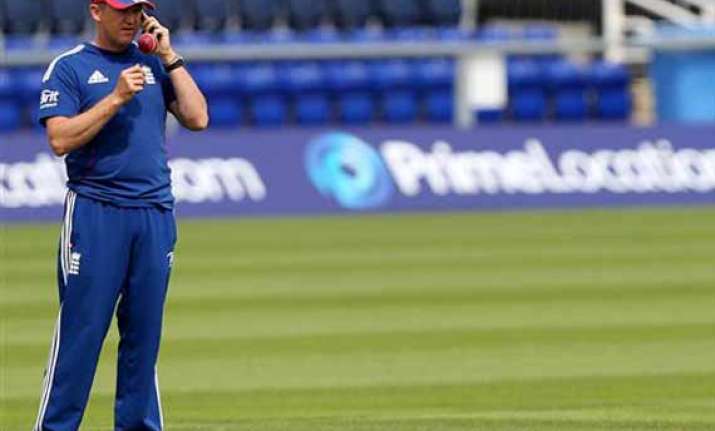 London: England is set to return to having one coach in charge of the three international formats, making Ashley Giles the favorite to replace the departed Andy Flower at the head of the test team.
Giles has been coach of England's one-day and Twenty20 sides since December 2012, when Flower decided to focus solely on test duties.
Giles Clarke, chairman of the England and Wales Cricket Board, says "we've learned with the dividing roles and think it's better to bring them together . I think that's where we see it going."
Clarke says Giles is a "very strong candidate" to succeed Flower, adding that the ECB has "the highest regard for him both as a man and as a coach."
Flower quit on Friday in the wake of England's Ashes series whitewash in Australia.