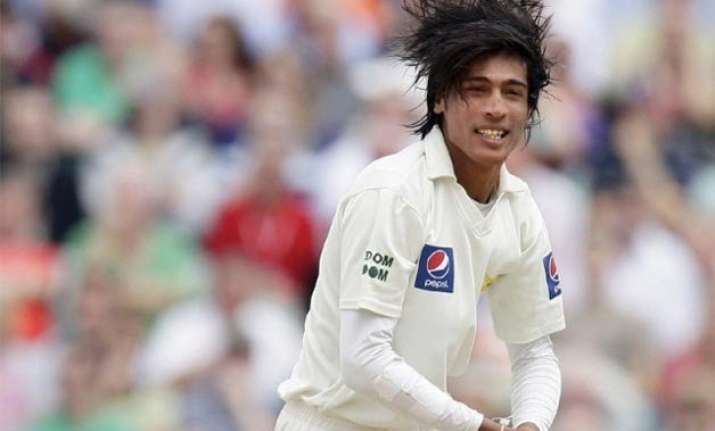 Karachi: Banned pace bowler Muhammad Aamir has found some support in his comeback to cricket announced by the International Cricket Council (ICC) Thursday.
At a time when a strong lobby, which includes former Pakistan captain Rameez Raja, is not in favor of allowing Aamir back into cricket, the 22-year old youngster has found much needed support in some quarters.
Pakistan legend Wasim Akram said that he was happy to hear about Aamir being allowed to play domestic cricket.
"He made a mistake at a very young age and I think he has learnt from it. It would not be fair to now stop him from making a comeback," Wasim said on a Pakistani channel.
"I think he deserves another chance as he was very young when he got involved in this spot fixing scandal.
"Even our religion allows and promotes forgiveness and I appeal to the Pakistani nation to forgive Aamir for his mistakes and support him now," the former pacer said.
Another former captain Rashid Latif said that playing domestic cricket was the right of Aamir once he was given permission by the ICC.
"The ICC anti-corruption has given him this relaxation so it is only fair he plays domestic cricket," he said.
But Latif cautioned that getting back into international cricket would not be that easy for Aamir.
"Obviously they are differing opinions even in the cricket community in Pakistan about whether Aamir should be allowed back into cricket. They are many people who were very hurt by his actions. Only time will tell whether he is able to return to the national team," Latif said.
Former batsman Muhammad Yousuf said that he was happy to see Aamir getting another chance.
"I just hope he has come clean on everything and he has learnt his lesson. He is still young and he can do a lot to help other players in domestic cricket stay away from corruption," Yousuf said.
The former Pakistani captain said that the national team would eventually be strengthened by Aamir's return as his quality as a player was indisputable.
"We will only know whether he is the same player when he resumes playing domestic cricket whenever that is," he added.