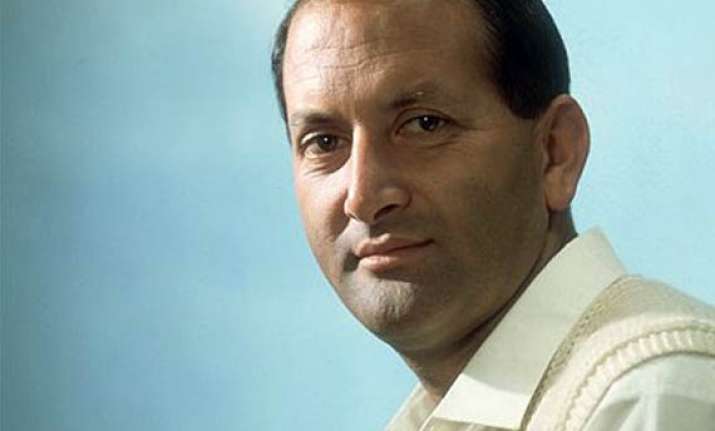 London, Nov 18: Basil D'Oliveira, the South Africa-born former England allrounder who was at the center of a famous controversy that marked the beginning of his native country's 23-year cricketing isolation, has died after a long illness, Cricket South Africa said Saturday. He was 80. CSA chief executive Gerald Majola led the tributes saying D'Oliveira, who played 44 tests for England after emigrating there because of a lack of opportunities for non-white players in South Africa, transcended the game.

"'Dolly,' as he was known around the world by an audience that went far beyond the game of cricket, was a true legend and a son of whom all South Africans can be extremely proud," said Majola.

D'Oliveira was a member of the England squad whose tour of South Africa in 1968 had to be canceled as the government there refused to accept his selection in the visiting party.

The incident marked the beginning of South Africa's isolation in the sport that would last until 1991.

"The circumstances surrounding his being prevented from touring the country of his birth with England in 1968 led directly to the intensification of opposition to apartheid around the world and contributed materially to the sports boycott that turned out to be an Achilles' heel of the apartheid government," said Majola.

"Throughout this shameful period in South Africa's sporting history, Basil displayed a human dignity that earned him worldwide respect and admiration. His memory and inspiration will live on among all of us."

After suffering from the lack of opportunities for non-white players in the apartheid era, D'Oliveira was persuaded by English broadcaster and writer John Arlott to move to England in 1960, where he initially played in the minor leagues in the northern county of Lancashire.

D'Oliveira made his debut for England in 1966, aged 35, and went on to play 44 test matches for England, scoring 2,484 runs at an average of 40 and taking 47 wickets. He also played four one-day internationals for his adopted country.

His most famous test innings came in the final match of the 1968 Ashes, a knock of 158 at The Oval securing his place for the ill-fated tour of South Africa.

D'Oliveira also enjoyed a long career with English county side Worcestershire, playing for them between 1964-80 before taking over as the team's coach for a decade.