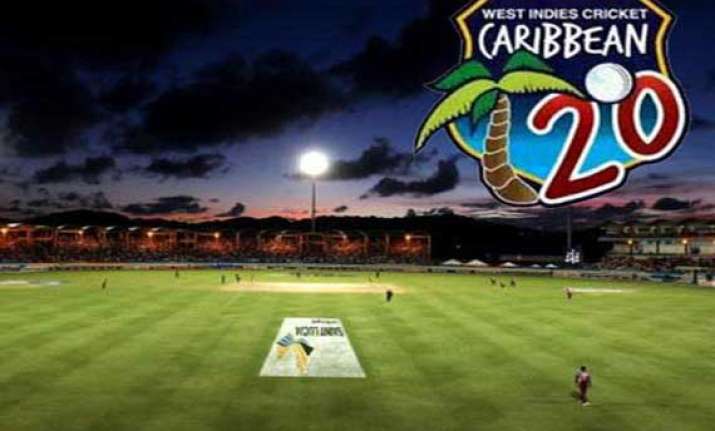 Port-of-Spain (Trinidad): The inaugural Caribbean Premier league (CPL) has generated $105.6 million across the region, a study by the University of the West Indies (UWI) has found.
The study by the Mona School of Business and Management of the UWI said the competition boosted Gross Domestic Product (GDP) in some countries by as much as 0.7 percent, CMC reported Thursday.
The CPL was launched last year to huge crowds, with over 250,000 spectators attending matches across Antigua, Barbados, Guyana, Jamaica, Trinidad and St. Lucia.
"With the region still feeling the effects of the global financial crisis, the CPL has been a real shot in the arm for the Caribbean," said Densil Williams, a professor.
"The tournament could trigger an even bigger revival, because as it grows and the brand becomes more recognised, we anticipate that the impact on the economies will be much greater."
The CPL said in a statement, the report established that last year's tournament had wide-ranging benefits across six host countries in several different sectors -- from transport and communication, to government services, hotels and restaurants including healthcare and financial service sector.
The estimated total economic impact of the CPL 2013 for each host country -- Antigua, $7.35m; Barbados, $9.1m; Guyana, $4m; Jamaica, $10.65m; Trinidad, $12.85m, St. Lucia $7.3m.
"These findings back up what people have been telling us for months, that the CPL has been brilliant for the region," said Damien O'Donohoe, CEO of the league.
"This year we're committed to building on our initial success, with more sold-out crowds, fantastic entertainment and a high standard of cricket."
The Limacol CPL returned in July-August and Jamaica Tallawahs will defend their title against the St. Lucia Zouks, Trinidad and Tobago Red Steel, Antigua Hawksbills, Guyana Amazon Warriors and Barbados Tridents.