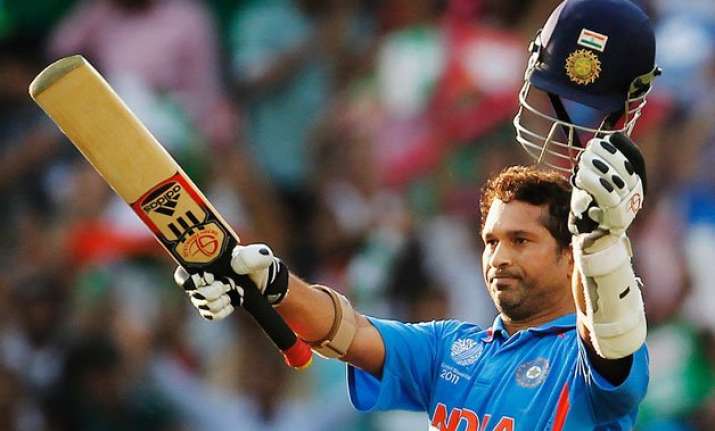 Former Indian cricketer Sachin Tendulkar, also known as the God of cricket, is celebrating his 43rd birthday today. Sachin is India's biggest sporting icon till date and his impact on the masses has transcended generations. The batting maestro had bid adieu to the game just over 16 months ago and his emotional farewell at the Wankhede Stadium at the conclusion of the 2013 India-West Indies Test series is still fresh in our eyes.
When the little master entered the cricketing arena, India was struggling to gain prominence in the world of cricket. The rest is history as Sachin soon became a household name and was cherished in every nook and corner of the country. As the whole country saw him bat, they saw themselves playing with him. Tendulkar gave the fellow countrymen joy by smashing hundred after another.
In his illustrious two decade career, Sachin Tendulkar's magnanimous personality has won him millions of fans, including those who played against him. So it is not uncommon to hear, every now and then, someone talking about the little master, even after his retirement.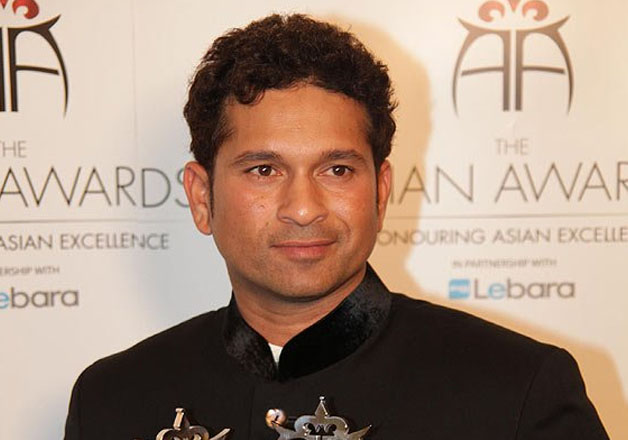 India TV brings to you some interesting facts that you didn't know about him:
1. His father named him after legendary music director Sachin Dev Burman
2. During his school days he grew his hair and tied a band around it to copy idol John McEnroe. His friends even admired him by calling him 'McEnroe.'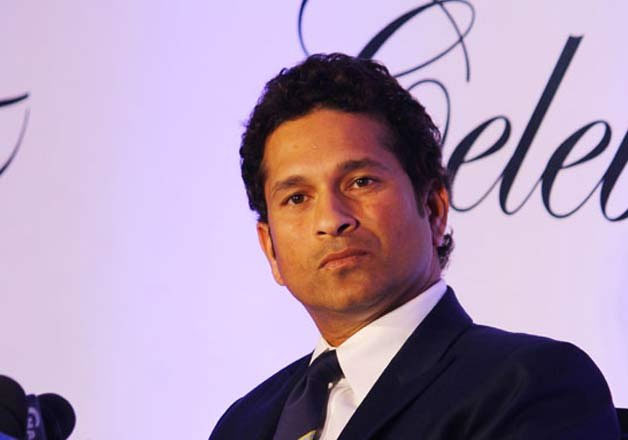 3. He wanted to be a fast pace bowler and even went to the MRF Pace Academy but head coach Dennis Lillee asked him to concentrate on batting
4. He enjoyed having competitions such as 'I-can-eat-more-vada-pavs-than-you' with buddies Vinod Kambli and Salil Ankola. During the 1987 World Cup, Sachin was a ball boy for the match between India and Zimbabwe at the Wankhede Stadium. He was 14 then.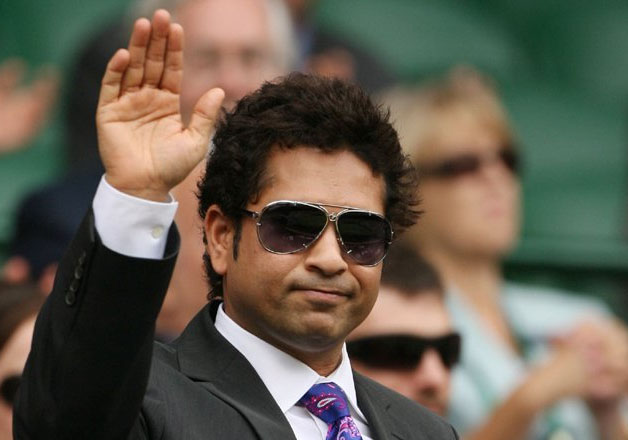 5. Sachin Tendulkar fielded for Pakistan as a substitute during a one-day practice match against India at the Brabourne Stadium in 1988.
6. A devout worshipper of Lord Ganesha, he often visits Siddhivinayak temple in the early hours of the morning.
7. He wears his left pad first. Has the Tri-colour pasted inside his kit bag
8. He loves to dunk his glucose biscuits into his tea and have them with a spoon
9. He gives autographs and eats with his left, but bats with his right
10. He was without a bat contract during the 1996 World Cup in which he emerged highest run-getter. He was signed by a tyre company soon after
11. His coach at Shardashram, Ramakant Achrekar, used to offer a one rupee coin as prize to any bowler who dismissed him. If he remained not out, the coin belonged to Sachin. The little master has many of those coins
12. At 19, Sachin Tendulkar became the youngest Indian to play county cricket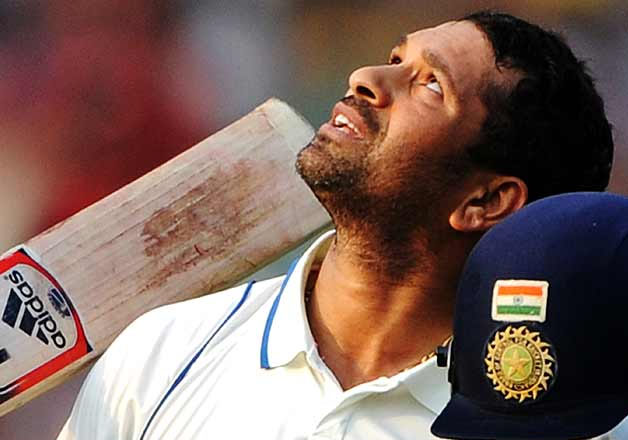 13. In October 1995, Sachin became the richest cricketer when he signed a five-year contract worth Rs.31.5 crore with World Tel
14. He used to go fishing for tadpoles and guppy fishes in the compound of his Bandra East apartment Sahitya Sahwas
15. He used to ask his playmate Ramesh Pardhe to dip a rubber ball in water and hurl it at him. The wet marks left on the bat made him see whether he had middled the ball correctly
16. Sachin Tendulkar's debut Test also was legendary allrounder Kapil Dev's 100th
17. Sachin faced his first ball in Tests from legendary Pak pacer Waqar Younis, who was also making his debut
18. He equaled Sunil Gavaskar's record of 34 Test hundreds and went past the record on the same date, December 10
19. Tendulkar's first car was a Maruti-800
20. Tendulkar is the only player who has 40 wickets and more than 11000 runs in Tests