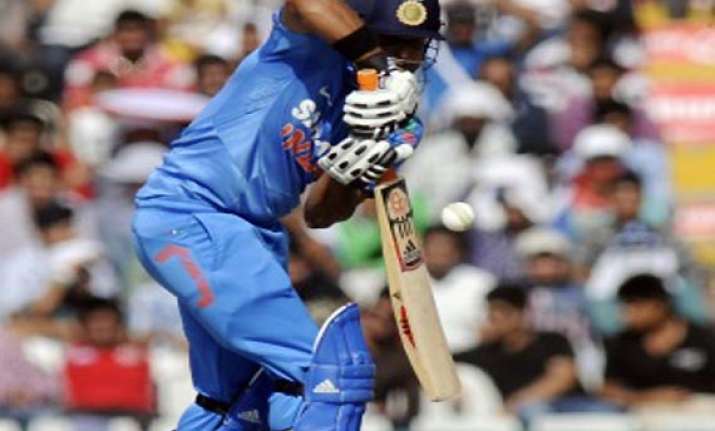 Mohali: Yesterday's match proved that Indian batsmen are still struggling against short-pitched bowls despite they practiced straight shots on short-pitched deliveries before their third one-day international at the PCA Stadium here at Mohali.Duncan Fletcher's words to Indian fast bowlers were straightforward, "Hit the deck and target the rib cage in order to tackle Australian pacer Mitchell Johnson in the remainder five ODIs."
Indian starter Shikhar Dhawan admitted prior to the match that Indian batsmen are not really concerned about the short deliveries from the Aussies. Yet, Mitchell Johnson is a challenge.
"We have been working hard in the nets on short-pitched deliveries. Now with two new balls, bowlers from both sides are trying to test batsmen on short-pitched deliveries. Be it our bowlers or the Australians. But facing Mitchell Johnson's 150-plus speed bouncers are certainly a challenge for anyone. We're ready to face any kind of short stuff," said Dhawan.
Shikhar and Virat played down the Aussie tactics of testing India's weakness against short deliveries. But going by Saturday's innings, it seems the dilemma is far from gone.