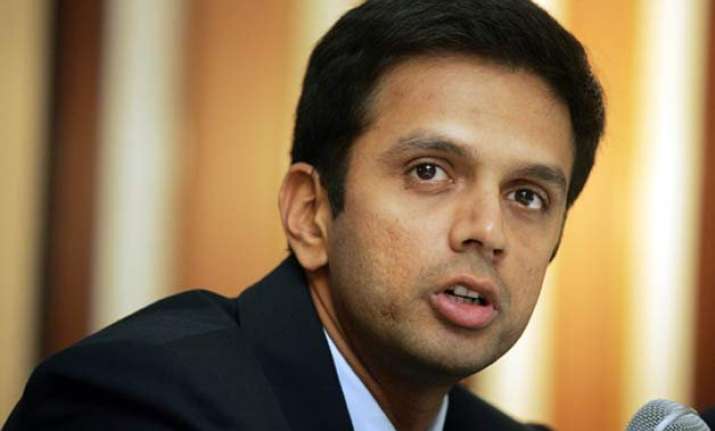 Mumbai: Former India captain Rahul Dravid today said that the upcoming World Cup is going to be a challenge for the Mahendra Singh Dhoni-led team, which should hope for the Australian and New Zealand wickets to remain slow and supportive of spin.
"It's going to be a challenge, it is not easy. You are playing in very different conditions," Dravid told reporters here.
It was a bit "strange" to see that most of the Australian wickets were slow during the recently-concluded Test series and Dravid hopes the pitches behave n the same manner to assist India's most potent weapon, spin.
"That's the advantage India has, if the wickets stay slower and lower as we have seen in the Test matches, then the spinners will come into the mix and India can afford to play two and even three spinners," he said.
However, he also pointed out that the slow track at Adelaide was much different from the fast one in Brisbane.
Dravid expressed confidence that the Indian team has the right combination to reach the quarter-finals. After that it would be only about "three good days" of performance, he said.
He cautioned that hosts Australia and New Zealand, South Africa, Sri Lanka and Pakistan have 60-70 per cent chance to lift the cup.
"It is going to be who handles pressure better and who handles the must-win games better. India will make to the quarter final, and I think they have got the players to do it," he said, adding that by quarter finals, the team should get their act together and the entire playing 11 should be in top form.