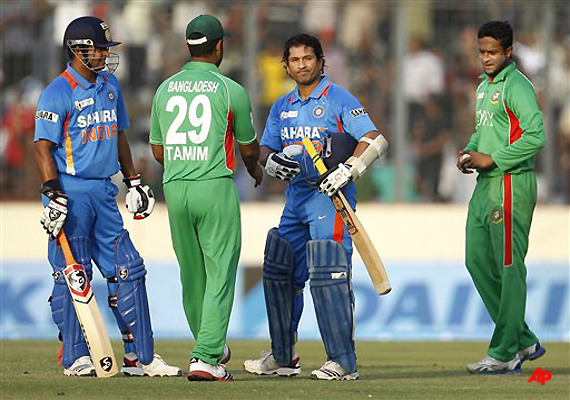 Mirpur, Mar 16: After the Indian innings was over, master blaster Sachin Tendulkar was today asked the question: Did it ever enter your mind that your feat today may not be achieved by any other mortal?

Sachin paused and smilingly said : 'It hasn't sunk in yet, but definitely I have lost 50 kilos.'

As a parting advice to youngsters, Tendulkar said: "My only advice is: Enjoy your game and chase your dream. Don't ever stop chasing your dream."

On the long wait for achieving his hundredth hundred, Tendulkar said: "It was obviously a tough phase for me. In Australia, I was luckless. No matter how many hundreds you make, yet you have to put your head down and score."

On the subcontinental frenzy over his 100th hundred, Tendulkar agreed: "Right from the journalists, to fans, ordinary people, even room service, everybody was asking me about my hundredth century."