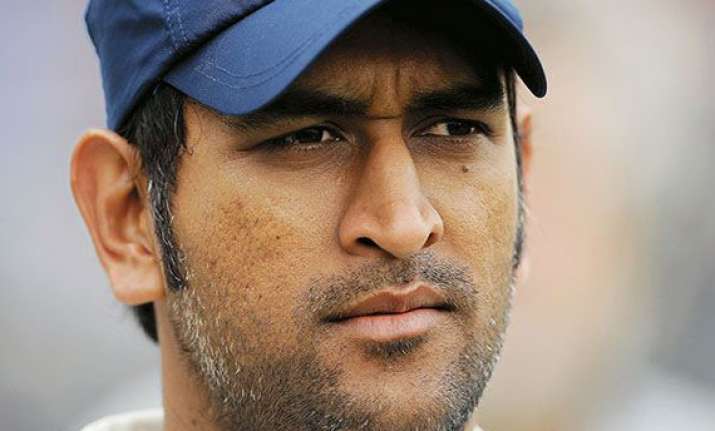 Pune: Team India skipper M.S. Dhoni revealed  that he had the inkling about Sachin tendulkar's announcement of retirement from test and said that he is happy that the  batting legend is going out on his own terms.
Dhoni was speaking at the pre-match press conference here ahead of tomorrow's first ODI against Australia.
"I knew it (retirement) was coming, I am quite happy for him, for the kind of illustrious career he has had, for the time he was at the top throughout his career. For 23 years or so he was always at the top," said Dhoni
However Dhoni also feels disappointed that Sachin Tendulkar is just two Tests away from quitting international cricket.
Tendulkar, 40, will play his 199th and landmark 200th Test match against the West Indies next month. His last and the 200th test would be hosted by his home town Mumbai. He would then bid adieu to cricket as the holder of a plethora of world records, including the only batsman to score 100 international hundreds.     
"He had to carry the expectations of so many Indians At times the Indian fans set very high level of expectations. To bear with all of that and to come up with the performances that he came up with, is fantastic. 
"I think at the moment we would rather enjoy the two Test matches to the fullest. It will give me an opportunity to see a house full Test match I have seen big crowds coming in. But it's one chance I will see a houseful crowd hopefully in both the venues and if I am not able to then in the next 25-30 years I don't think I will see a houseful Test match," Dhoni added.