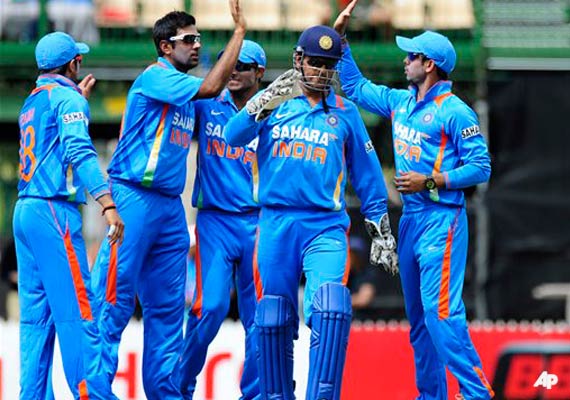 New Delhi, Feb 20: Former Indian cricketers today slammed Mahendra Singh Dhoni's controversial rotation policy with one of them saying that it defies logic and another going to the extent of calling it "utter nonsense". 

Dhoni had stated that senior players such Sachin Tendulkar and Virender Sehwag have to be rotated to ensure that the fielding standards of the side are maintained.  But the policy has drawn sharp reactions from former players.

Spin legend Bishan Singh Bedi said rotation makes sense only if players are in form.

"I don't know what is the logic behind this rotation policy and what exactly is Dhoni thinking. But for me, the rotation policy makes sense when your players are in good form. But here none of the players are in good form. So where does the question of rotating them comes when they are not scoring?" asked Bedi.

Former captain and chairman of selectors Dilip Vengsarkar said it was fine to rotate players as long as team's winning prospects were not jeopardised.

"Rotation policy is good but should not be a hard and fast rule. One should always strive to field the best eleven players.

"It's upto the (tour) selectors to rest some player if they feel he is jaded and needs rest. As I have said if you feel someone needs rest or is looking jaded and tired playing against the same team, give him rest but at the same time it's important to win. It's a fine balancing act," he opined. 

Former spinner Maninder Singh, meanwhile, called the idea "utter nonsense".

"Basically they are okay fielders.. if they are scoring runs then you are fine with it, if they are not scoring runs then they become a liability."

A PTI Report from Brisbane adds: Dhoni's public dig at senior players like Sachin Tendulkar and Virender Sehwag has evoked sharp reactions and is seen as an indication of smouldering dissensions within the team.

After meeting a crushing 110-run defeat for his team at the hands of Australia, Dhoni  had defended the policy of rotating senior players like Tendulkar, Sehwag and Gautam Gambhir.

Dhoni's argument was that senior players were not bad fielders but on big Australian grounds they were "slightly on the slower side". This would mean an extra 20 runs to the opposition.

Tendulkar may be 39 but is a good fielder in the slips and has an excellent throw from anywhere in the field while Gambhir, who at 30 is of the same age as his captain, fields close-in in Test matches and has a safe pair of hands anywhere. Only Sehwag's fielding is not sharp.

Inclusion of Gambhir in the rotational policy despite being a good fielder and scoring two 90-plus scores in the current ODI series and persistent inclusion of consistent failures Suresh Raina and Rohit Sharma has given rise to speculation about dressing room dissensions.

Gambhir had gone public with his criticism of Dhoni stretching the game against Sri Lanka at Adelaide saying that the match should not have gone till the 50th over and should have been finished two or three overs earlier.

In response, Dhoni dismissed this as a difference in perspective, adding "there is nothing wrong between us".

After disastrous tours of England and Australia, Dhoni's hold on captaincy, certainly in Tests, appears to be tenuous and this has sown seeds of ambition among some other players to be Test captain. New coach Duncan Fletcher, under attack for the team's failures, is hardly in a position to sort things out.