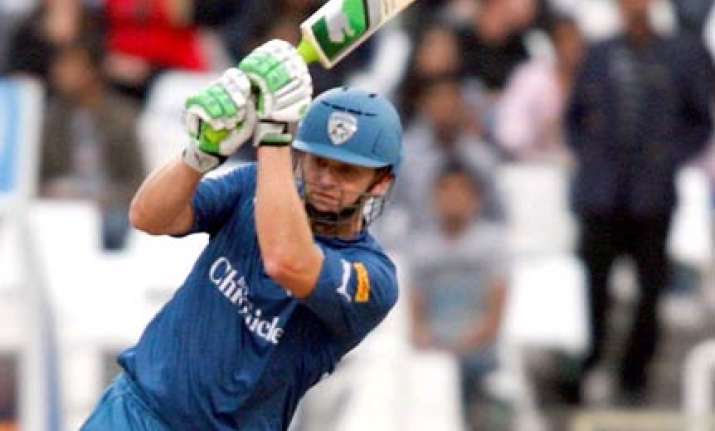 Stung by the opening loss to last season laggards Kolkata Knight Riders, defending champions Deccan Chargers have little time to dwell on the setback as they take on local favourites Chennai Super Kings in their second Indian Premier League match in Chennai on Sunday. 
The Chargers have gotten off to a worst possible start as they succumbed to a shocking 11-run defeat to Knight Riders on Friday night. And it won't get any easy when they face off against Mahendra Singh Dhoni's Super Kings.  The Adma Gilchirst-led Chargers, however, would look to start afresh on Sunday. 
On the strengths of the teams, Chennai have better batting strength bolstered by the inclusion of South African all-rounder Justin Kemp but lack the required punch in their bowling attack.
To offset this weak link, Dhoni has been predicting that a sizeable total on board would help his team to come out winners.
The Chargers inflicted a seven wicket defeat on Chennai in their last meeting here in 2008.
Chennai would look to exploit the shattered morale of their rivals through hard hitters like Matthew Hayden, Suresh Raina, S Badrinath and Dhoni himself.
This quartet has been the mainstay in the Chennai's scheme of things during the last two IPLs and Kemp and opener Parthiv Patel would add to their batting strength. PTI