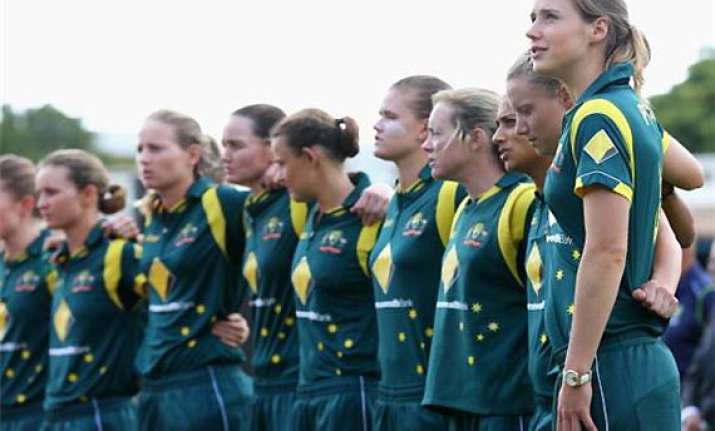 Melbourne, May 21: Cricket Australia has announced a new contracting system which will make national women's team players among the best-paid female athletes in Australia.
Under the new squad ranking procedure, which replaces a three-tier payment system, the top player retainer will rise from $15,000 to $52,000 and the minimum from $5,000 to $25,000.
Payments to players on tour will increase from $100 to $250 per day, meaning that players could earn more than $20,000 this year on top of their retainers.
Announcing the changes Tuesday, chief executive James Sutherland says Cricket Australia recognized that national team members "devote a huge amount of time and energy into being the No.1 team in the world ... and we feel that this is a landmark step in recognizing their commitment and contribution to cricket as Australia's favorite sport."
"The recent success of the (Australian team) has led to unprecedented media coverage and recognition, as well as playing a significant role in driving an increase in female cricket participation," Sutherland said. CA figures show an 18 percent increase in the last 12 months to 180,000 female participants in cricket across Australia.
Australia won the recent women's cricket World Cup, and dual international Ellyse Perry has become a regular star in the mainstream media after representing her country in football and cricket at the highest levels of both sports.
"We are still working towards the day when Australia's female cricketers will be able to earn a fulltime, professional living from cricket," he said. "But the performances of our female stars justify this step and the day will come when future, fulltime professional female cricketers will look back and thank those who went before them."
The leading male cricket players in Australia can earn more than $1 million a season, and a system of supporting players at the domestic, provincial level has long been established.
Australian Cricketers Association chief Paul Marsh said the decision to dedicate more funds to support elite female cricketers "is an important step forward for the game."