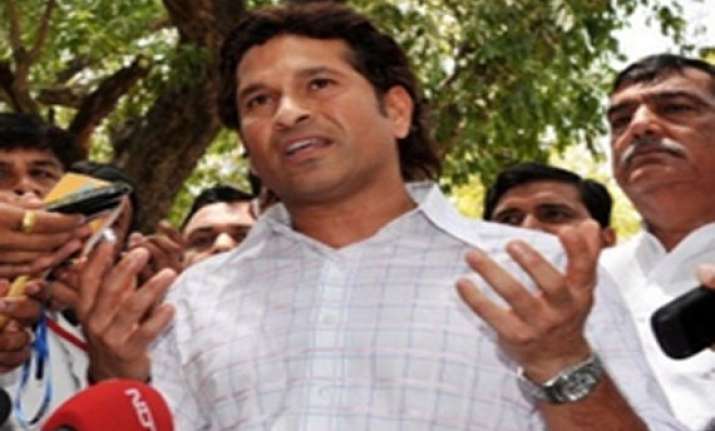 New Delhi, Nov 21: The Delhi High Court Wednesday reserved its order on a petition challenging Sachin Tendulkar's nomination to the Rajya Sabha.
A division bench of Chief Justice D. Murugesan and Justice Rajiv Sahai Endlaw reserved the order after hearing both the parties.
The petition, filed by Ram Gopal Singh Sisodia, a former Delhi legislator, claimed that Tendulkar did not possess the qualification prescribed under Article 80 of the constitution for a person with "special knowledge and practical experience" being nominated to the Rajya Sabha.
The central government, however, had informed the court that the nomination of cricketer Sachin Tendulkar to the Rajya Sabha was according to a constitutional provision.
The affidavit filed by the government said: "The 'special knowledge and practical experience' required for the purpose is not confined to the said four categories (literature, science, arts and social service) only but would also include categories like sports, education, law, history, academics attainments, economics, journalism, parliamentary practice and procedure, public administration, agriculture, sports (wrestling) or other similar fields of human endeavour".
Tendulkar was nominated by the government to the upper house of parliament April 26 alongside actress Rekha and industrialist Anu Aga.