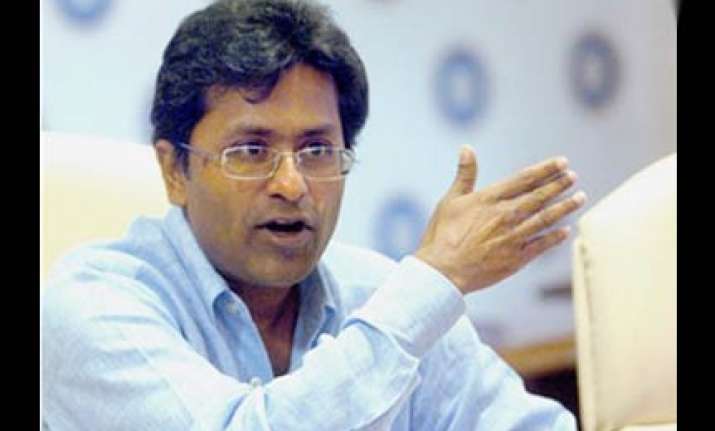 Chennai, Oct 15:  Tamil Nadu Police today said it would take them at least one week to take any action against suspended IPL Chief Lalit Modi on a complaint by the Indian Cricket Board charging him with criminal misappropriation of funds.
"We have been given lot of records by BCCI.Some of them are very complicated.So we are going to seek the help of experts. After having gone through these records, we can come to a conclusion who are the people we can issue summons to," City Police Commissioner T Rajendiran said.
That will be a "logical step" and the police have to wait at least for a week, he said, adding, there were some "technical issues".
Yesterday, Police registered a case against Modi and six others under different sections of IPC including criminal conspiracy, criminal breach of trust, falsification of accounts and cheating.
BCCI secretary N Srinivasan had filed a complaint against Modi on Wednesday, alleging criminal misappropriation of funds to the tune of Rs 470 crore on issues including media rights and free commercial rights.
Asked whether Chennai Police can handle a case of this magnitude, Rajendiran said, "We used to get lot of cases relating to stocks and shares. However, this is a different thing altogether. These are big players, some of them (agencies) are in foreign countries. It will be a big challenge for us."
When pointed out that some of the accused were abroad, he said the Enforcement Directorate had taken steps and "we will deal with it."  PTI