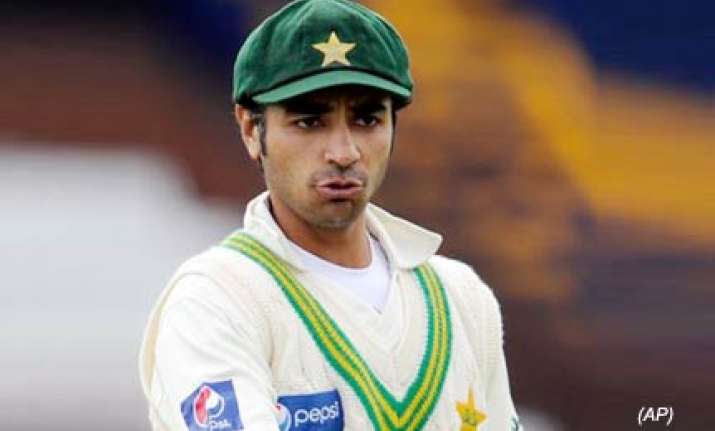 Nottingham (England): Pakistan captain Salman Butt insisted recalling Mohammad Yousuf was far from a miracle cure for the team's batting ills after their crushing 354-run first Test loss to England.
Just hours after Pakistan were bowled out for 80 – their lowest Test score against England - at Trent Bridge, the Pakistan Cricket Board confirmed former skipper Yousuf had been added to the squad.
The 35-year-old, a batsman with 7,431 Test runs to his name at an average of over 53, announced his retirement in March, having been handed an indefinite ban by the PCB after Pakistan's disastrous tour of Australia where the team failed to win a single international match under his leadership.
Butt, speaking before the PCB announced Yousuf's call-up, insisted the team as it stood could turn things round in the five days between their defeat by England at Trent Bridge yesterday and the start of the second of a four-Test series at Edgbaston on Friday.
The opening batsman said Pakistan had shown their resilience by winning the previous week's second Test against Australia by three wickets at Headingley, Butt's first match as captain, after days earlier losing by a huge 150 run-margin to Ricky Ponting's men at Lord's.
Pakistan had no answer on Sunday as swing bowler James Anderson wreaked havoc with an astonishing return of six wickets for 17 runs in 15 overs on his way to a Test match-best haul of 11 for 71.
Consequently, Pakistan were never in the hunt for what would have been a new world record fourth innings victory total of 435.
Azhar Ali and Umar Amin, batting at three and four, managed just one run between them in the second innings slump in what was only their third Test after they each made their debuts at Lord's.
Butt though insisted Pakistan had no option but to stick with Ali and Amin who both then played at Headingley where Pakistan ended a run of 15 years without a Test win over Australia with a three-wicket victory that squared that two-match series at 1-1.
"Whoever is in the Pakistan team is there because of his ability and needs to be given time to show what they are capable of," said 25-year-old Butt, who inherited the captaincy after Shahid Afridi quit Test cricket following the loss at Lord's.
Pakistan have now won just three out of their last 21 Tests and Butt said, "How many wins have Pakistan had with the people who were previously playing? Had we been winning with them in the team in the past two years then it could have been a mistake (to omit them).
"But the results were the same," he added.
"In fact these guys (the current team) pulled off a victory after 15 years (against Australia). So people are not seeing the reality. We have to make people understand these are the guys for the future."
However, Butt was careful to avoid giving a direct answer when asked whether favoured a recall for either Yousuf or Younus Khan, another ex-captain and experienced batsman who has been playing for English county Surrey this season.
"To bring somebody in or to send somebody back is not in my hands. That is what the selectors are there for and it's for the board to decide."
Nevertheless, Butt stressed it was important for his novices to be given a fair chance.
"I am just two games old (as a captain). We have won one and lost the other. What do you expect from them - win every game? That will not happen.
"This is the time when you back your players. I know they can come back."
The PCB also announced leg-spinner Danish Kaneria had been released back to English county Essex after his lone wicket at Trent Bridge cost an expensive 171 runs.