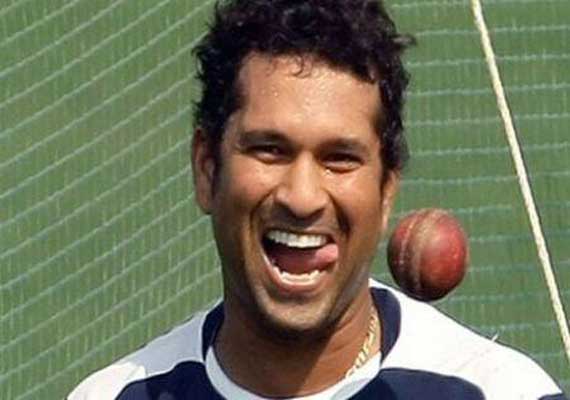 Kolkata: The West Bengal Assembly Tuesday unanimously passed a resolution congratulating cricketer Sachin Tendulkar for his sporting glories.
A "wish" of Chief Minister Mamata Banerjee, the resolution in documented form will be delivered to the cricketer at his Mumbai residence.
"Today (Tuesday), the resolution was passed unanimously, congratulating Sachin (Tendulkar). The chief minister had earlier wished for it and accordingly, we approached the speaker who allowed the resolution," Parliamentary Affairs Minister and Trinamool Congress leader Partha Chatterjee said.
"Unquestionably one of the greatest batsman of all time, he was one of the rare craftsmen who acquired perfect control of his medium - batting. He transcended the geographical barriers and appealed equally his opponents who had no options but to admire the art of his batting and his conduct both on and off the field," the resolution, read out by Chatterjee to the media, said.
The house also congratulated Tendulkar for becoming the first sportsperson to be honoured with the country's highest civilian award - the Bharat Ratna.
"This house is also elated to know he has been chosen as a recipient of Bharat Ratna this year and wishes the unchallenged champion every success in his post-retirement period and truly believes he would continue to serve the game of cricket and cause of the nation like he has been doing during his two-and-a-half decade long career," read the resolution.
Banerjee earlier had felicitated Tendulkar during his 199th and penultimate Test match played at the Eden Gardens (Nov 6-8).