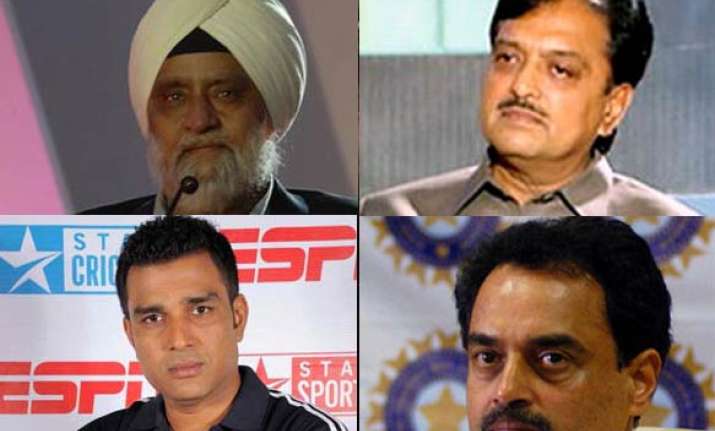 Mumbai, Jul 16:  Twenty-five English summers ago, Dilip Vengsarkar helped India achieve a historic 2-0 Test series win against England.

His England-made Gunn and Moore bat proved too broad for the Englishmen way back then, but on Fri day, in his stiffest off-field test, he was dismissed by a section of the cricketing fraternity from his own city.

They opted to vote for a politician to head the Mumbai Cricket Association, which he served as vice-captain for over a decade.

Former CM Vilasrao Deshmukh pipped Vengsarkar at the Wankhede Stadium to become the new MCA president.

Vengsarkar's first India captain Bishan Bedi lashed out, "To me there is no winner. Only one loser Mumbai cricket. Somehow politicians come together while cricketers fall apart.

This is a great tragedy for Mumbai cricket because Vengsarkar will not be in a mood to get involved with the association."

Bedi was also disappointed to hear that a few politicians were seen at the MCA elections. "What were they doing there when the city is reeling from the bomb blasts?" he asked.

Vengsarkar's former Dadar Union Sporting Club, Mumbai and India teammate, Sanjay Manjrekar told MiD DAY, "I told him (Vengsarkar) before the elections that I am proud of him, no matter what the result. Winning elections against seasoned politicians is not easy."

Manjrekar had earlier tweeted, "vengsarkar should not lose heart & remembr that elections is a game that politicians know well like he does cricket."