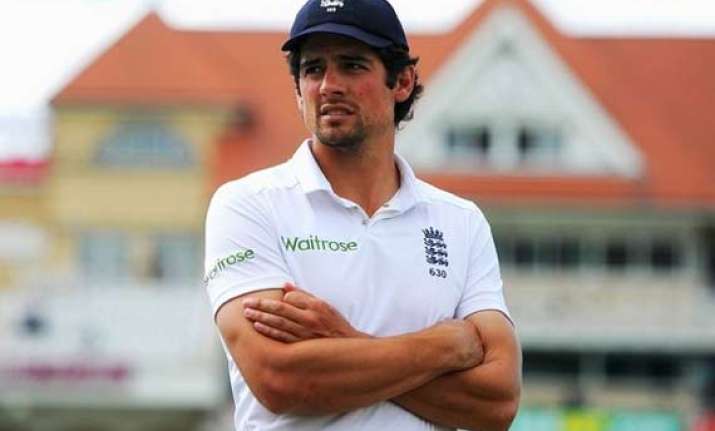 London: England captain Alastair Cook today hit back at India for accusing James Anderson of physical altercation with Ravindra Jadeja and claimed that targeting their pace spearhead ahead of the second cricket Test was a "tactical" move by the visitors.
Cook claimed that Anderson has been specifically targeted by India ahead of the second Test starting at Lord's tomorrow.
The English pacer was yesterday charged for allegedly "abusing and pushing" Jadeja while walking out for the Trent Bridge pavilion at lunch on the second day of the first Test.
"Yes I think so. This is tactical from India," Cook said when when asked specifically if Anderson had been targeted.
"This is where all of this has come from. We are surprised it has come to a situation like this to be honest.  Level 3 charge is very surprising. It is also possibly because of his competitive streak and it should be about just one incident.
"After hearing Jimmy's version, it is a mountain out of a molehill to be honest," he added.
Anderson, who scored a career-best 81 in England's second innings to win the man of the match award, rubbished the charges and was backed by the England and Wales Cricket Board, which filed counter-allegations against Jadeja.
"I didn't see the incident to be honest. We had a discussion with Peter Moores and Jimmy, and we spoke to the hierarchy at the ECB as well. Yes, there has been a counter charge levelled against Jadeja," Cook confirmed.
The small turn-around time between the first and second Test means that there will not be enough time for ICC's judicial enquiry into the matter. And therfore Anderson is expected to play at Lord's.