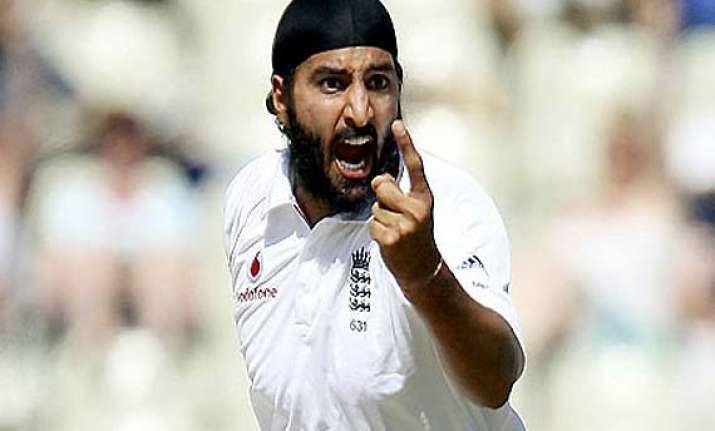 Mumbai, Nov 23: Delighted at dismissing Sachin Tendulkar, England left-arm spinner Monty Panesar today said that out of the four wickets he took on the first day of the second Test against India, it was the wicket of the veteran batsman that he cherished the most.
"Obviously for me it has got to be the prince of India, Sachin Tendulkar. I was absolutely delighted with that," said Panesar, who pushed India on to the backfoot by sending back Virender Sehwag and Tendulkar in the space of 11 balls before the hosts fought back in the last session.
This was the third time that Panesar had dismissed Tendulkar. Previously it was at Nagpur in 2006 and at Lord's in 2007.
Panesar, who ended with the figures of four for 91 in 34 overs, said he had worked hard with England bowling coach Mushtaq Ahmed to get his action right and that paid rich dividends at the Wankhede stadium here today.
"During the practice session I have worked quite a lot with Mushy bhai in trying to get my action right. The previous ball, I remember, I got my action slightly wrong and dropped it. The next ball, I thought, I have to make sure that I get all the process I worked with Mushy bhai right. It seemed to click," said Panesar.
"I got my action right and got my fingers nicely around the ball. These kinds of things obviously work and it came out nice. Mushy bhai has been valuable for us. He has played a lot of cricket in the subcontinent. He understands the rhythm of the game out here and he helps us—me and Swanny (Graeme Swann) -- a lot to understand the type of cricket that Indians play out here.
"And you have got to adjust to that, adjust to the conditions, to the heat, to the crowd noise. All of that comes into play when you are a spin bowler. You have to adjust to the flamboyant shots that they play and accept that and keep bowling the next ball," he added.