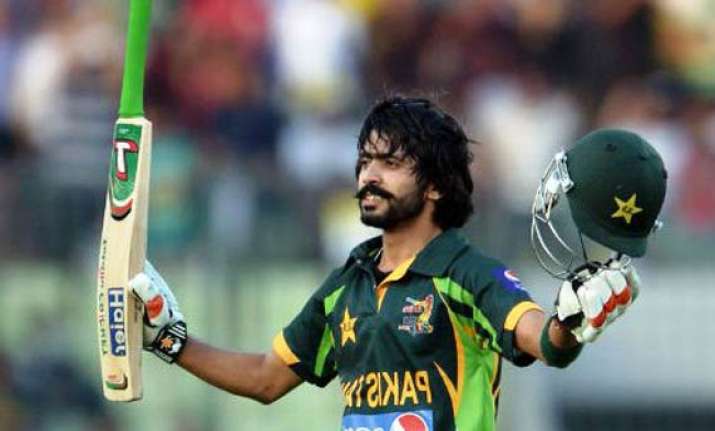 ISLAMABAD: The Pakistan Cricket Board fined five of its cricketers $5,000 each Friday for participating in an unauthorized Twenty20 tournament in the United States.
The PCB said fast bowler Wahab Riaz, allrounder Abdul Razzaq, middle order batsman Fawad Alam and opening batsmen Nasir Jamshed and Shahzeb Hasan all were fined 500,000 rupees ($5,000) for competing in last month's Friendship Cup T20 tournament in Houston.   
Riaz, Alam and Jamshed are part of Pakistan's summer training camp in Lahore in which about 40 cricketers are being trained for the forthcoming season.   
Last month, the PCB formed a three-member committee to investigate players' participation in the tournament.   
The committee comprised domestic cricket director Intikhab Alam, general manager of vigilance and security
Azam Khan
and international cricket manager Usman Wahla.   
All five players admitted to the committee they had participated in the event. However, the players told the committee they didn't know a prior approval of the PCB was required -- according to ICC regulations.   
"Their (players) contention of not being aware of the No Objection Certificate was not accepted by the committee which recommended that each of them should be fined rupees 500,000," the PCB said in a statement.   
Legspinner Danish Kaneria, who is serving a life ban, also competed in the tournament and the PCB has referred his case to its integrity committee for further action.   
The PCB has also officially reprimanded its marketing director for attending one of the matches on the invitation of the organizers and "showed poor judgment" while posing for a photograph with Kaneria.