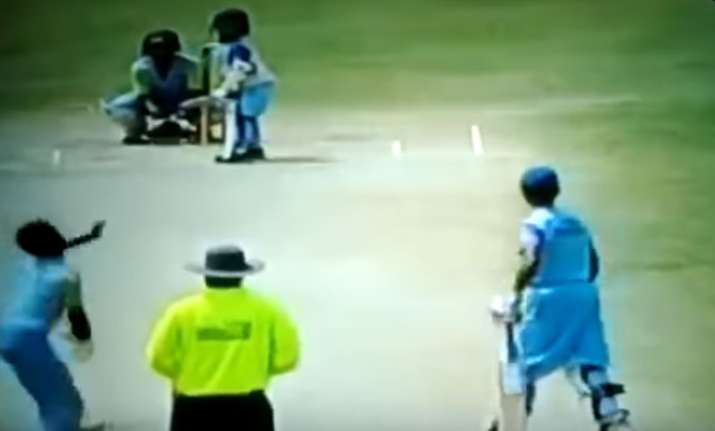 The idiom 'age is just a number' in cricket is dependably implied for master blaster Sachin Tendulkar but now the scenario has changed after a video of a 5-year-old Rudra Pratap playing for Delhi under-14 team has turned into a web sensation on the Internet.
It is hard to believe that he is five-year-old but his stance and technique is no less than a good cricketer.
It is unmistakably obvious in video that considering his age, cricket helmets and thigh pads of his size are not accessible. So he needed to wear a cap to get the fitting right.
Even the commentators likely everybody else, were mighty impressed with his style.