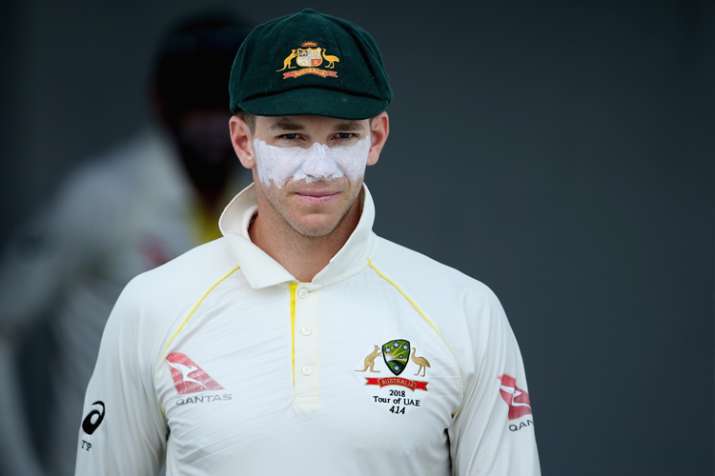 Australia's Test captain Tim Paine has come out and defended his team's 'new' approach to cricket after former captain Michael Clarke's outburst on Macquarie Sports Radio.
"Play tough Australian cricket, because whether we like it or not, that is in our blood.
"If you try and walk away from it, yeah we might be the most liked team in the world, we're not going to win s**t, we won't win a game. All we can want to do is want to win," Clarke said. 
The 37-year-old's words received mixed reactions in the Australian cricket fraternity and on Wednesday, Paine came out and defended his side's approach to games so far after the ball-tampering scandal.
"No-one has spoken about being liked, certainly by the opposition. We've spoken about wanting to get the Australian public's trust and make sure that clearly you want the Australian public and cricket fans to like or love the Australian Test team. Certainly there's that aspect, but from an opposition perspective we're not concerned about being liked one bit."
"We're still going to play hard Australian cricket, as Michael put it, that's not going to change. Clearly Johannesburg was a really strange circumstance and a difficult game to play in for everyone I think, but going into Dubai the guys competed as hard as they could and they'll continue to, and we've got some more senior guys coming back now," Paine told ESPNcricinfo.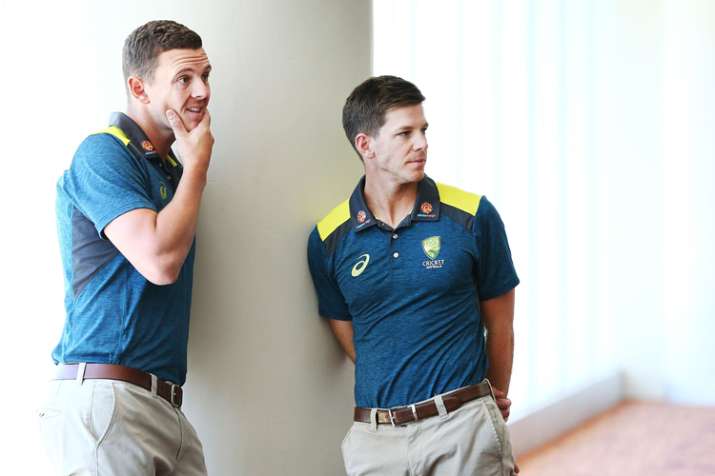 "With Hazlewood, Starc and Cummins, that's only going to help guys grow with confidence around them. With guys like Travis Head and Marcus Harris, when you've got Josh Hazlewood and Mitchell Starc and Patrick Cummins running in, it's a bit easier to play that confident, aggressive style of cricket that Australia want to play and our team certainly wants to play."
Paine also agreed with limited-overs captain Aaron Finch's assessment of the situation. Finch had earlier said that there is a thin line between playing 'hard' cricket to make the opposition's life difficult and having a go at them verbally.
Paine added that the Aussies need to play good, hard cricket but that should be with their skills and not having a go at them verbally.
"I totally agree and I think that's one of the small tweaks we're trying to make. I think there's been times in the past where we've gone overboard with that and actually gone away from what we're good at. Our No. 1 strength is our skill, so we've got to play hard cricket in terms of making it difficult for guys to bat against us and to difficult to bowl against us - we want to make it an uncomfortable environment for people to play against us, but we want to do it mainly by our skills.
"At the same time we're going to be up and about and playing that tough, competitive Australian brand of cricket that Australia's always been renowned for, it's just knowing at times we might need to pull it back and make sure we're getting the most important thing right first, and that's our skill," the 33-year-old said.
However, he did make it very clear that the Aussies will stand up for what is wrong and will give it back to the opposition if the situation demands.
"It depends on the individual. I know some guys enjoy it, some guys it doesn't matter. In Test cricket and with some of the guys in the Indian side there's going to be times where there's a bit of heat out in the middle, and guys are going to be right into the contest. The focus for us has got to be on delivering our skill as well as we possibly can, so if guys want to get involved in a bit of that stuff to get themselves going, then that's great.
"But we now know the difference between what's right and what's wrong, and what's expected. We're not going to be going over the top, but certainly you've got to stand up for your team and your teammates, and I'm sure when the time comes for that we'll be doing that. But the main focus for us will be to play the best cricket we can," Paine said.
The much-awaited Test series between India and Australia will start on December 6 in Adelaide.