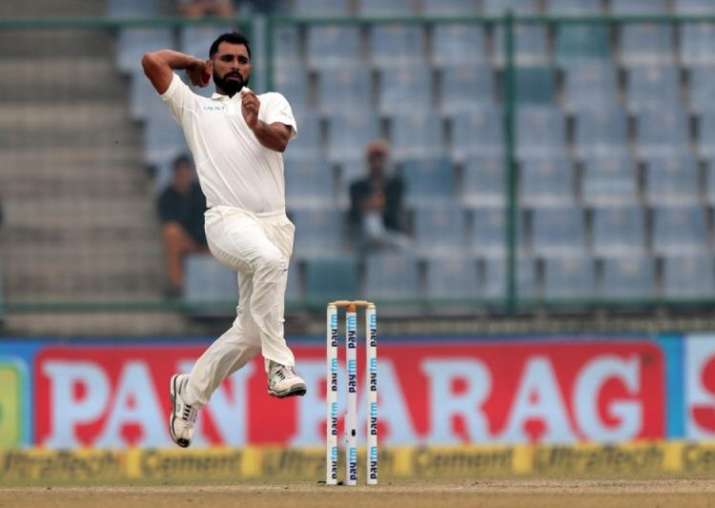 Indian fast bowler Mohammed Shami came in troubled waters after he posted a picture of Shiva Lingam to which his fans and followers on Twitter. The Twitterati slammed the cricketer for a non-Islamic picture, saying he might get a notice (fatwa) soon. The cricketer also received death threats for his secular post.
"As the new year renews all the happiness and good tidings, hope the joyful spirit keeps glowing in your heart forever! Happy New Year!"2018 to you and family's @circleofcricket @ICC @BCCI @circleofcricket," Shami said on Twitter.
In the picture, Shiva Lingam can be seen decorated with flowers. The flowers decoration makes it read 'Happy New year'. 
The 27-year-old from UP received much criticism for his secularism as some called him 'kattar Hindu' (rigid nationalist), while some showered some hateful remarks.
अब तक तो आपको कट्टरपंथियों की धमकियाँ मिलना शुरू हो गई होंगी....
लेकिन चिंता न करो... इनके दिमाग में जो गोबर इनके मोलवियों ने भरा है, उसी को निकल रहे होंगे....

— आभाश (@ErDSVerma) January 1, 2018
Bhai to kattar hindu nikla 😂😂

— sanjeev singh sengar (@zorbathesanjeev) January 1, 2018
Sudar ja varna barbad ho jayega Allah tujhe kar dega

— sabdar khan (@sabdark31257939) January 1, 2018
New year tumhe hi mubarak ho me ek muslim ho mera new year moharram se shuro hota he

— Faisal Khan (@FaisalK28862408) January 1, 2018
Shami is a part of the Indian squad that is currently preparing for the three-Test series, starting in Cape Town on January 5. The Test series will be followed by six ODIs and three T20Is in a two-month-long exciting tour.