Follow us on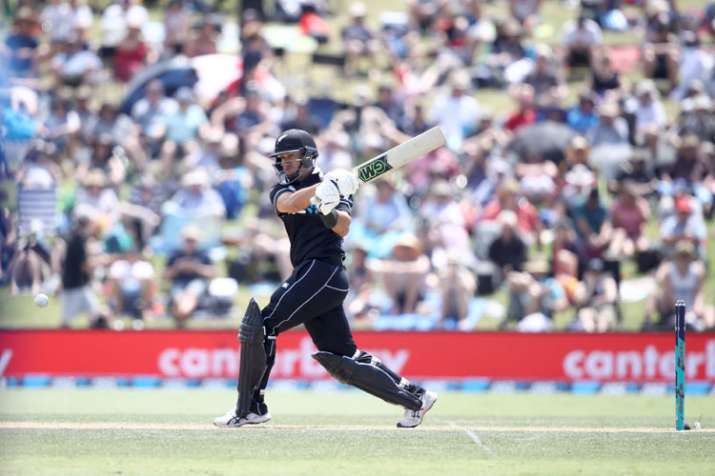 India versus New Zealand is one of the best battles ahead of the World Cup later this year with both teams among the fancied contenders along with hosts England.
With India set to return to New Zealand for the first time since 2014, the country is abuzz and so it should be as Virat Kohli, perhaps the best in the world right now, is going to play there after such a long time.
Kohli is pitted opposite his Kiwi counterpart Kane Williamson, who himself is a cult figure in his homeland and is rated as one of the finest around the world along with Kohli, Joe Root and Steve Smith -- the "fab four" of sorts.
But, if statistics are to be seen, Williamson perhaps is not half as close to Kohli as another Black Caps veteran -- Ross Taylor.
Since the 2015 World Cup, Taylor has been one of the finest run scorers in the circuit. Quiet and composed with little swagger about his batting, Taylor has gone strength to strength with the Indian captain since the 2015 World Cup in ODIs.
And for some reason, the 34-year-old has become an even better batsman since his eye surgery.
Leading to the Indian series, Taylor has only scored less than 50 twice in 12 innings. In his last six innings, he has scored 137, 90, 54, 86*, 80 and 181*. If two more innings are added, he has one more century -- 113 against England in Hamilton.
Taylor averages 69.72 since the 2015 World Cup -- which is 21 runs more than Willimason, who hit five consecutive half-centuries the last time India toured New Zealand. The right-hand batsman has scored 2580 runs from 51 innings -- smashing eight hundreds and 15 fifties in the process.
Kohli on the other hand, has accumulated 3848 runs from 61 innings at an average of 81.87.
So what has spurred such a return for the veteran? Well! He would like to believe it was the eye surgery that worked wonders for him.
Taylor surgically removed the pterygium at the end of 2016 after managing it for a year and since then his ODI form has been exceptional. He has averaged 60.50 and 91.28 across the past two calendar years. He had also averaged 81.6 across five Tests in the year after having the growth removed -- although he had a modest 2018.
"The eye operation's probably played a bit of a part in reading spinners out of the hand. I was never a fan of day-night games before that. I hated batting under lights. I always found spinners and people who bowled change of pace quite hard to pick up because of my eye. Since then I've been able to see it.
"Two weeks after the operation, I had throwdowns with the trainer, and I saw the ball swing from the hand. I thought: 'Geez, I haven't been able to see that for a while!' I don't know when I started not seeing the ball as well as I used to. All I do know is that felt I was always playing very late at the start of my innings. I just felt like I was a nervous starter anyway, but I felt like I was lining the ball up and just missing. It's a strange feeling as a batsman - when you're in good positions and you end up not hitting the ball. I probably should have had the operation years ago," ESPNcricinfo quoted Taylor as saying.
His scoring rate has gone up as well since last year as well. Taylor has the lowest dot-ball percentage as well. His 43.2 is the lowest followed by Root and Kohli's 43.6.
So, as the India-New Zealand series draws closer, Taylor's form will be a key facet for the home side to counter the magnificent bowling line-up India posess right now. It might be without Jasprit Bumrah but the likes of Bhuvneshwar Kumar, Mohammed Shami, Yuzvendra Chahal and Kuldeep Yadav have proved to be potent enought to take the opposition down in the recently concluded ODI series versus Australia -- which they won 2-1.