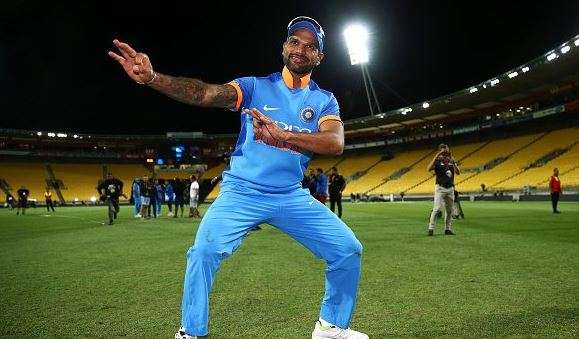 Team India opener Shikhar Dhawan is all fun and play as we know on and off-field, however, there is a dark side to the cricketer which has finally been revealed via a horror prank. Dhawan, who is also fondly known as 'Gabbar', has struck fear into the hearts of the staff and players and has already claimed a victim. 
Dhawan successfully pulled off a prank on a support staff member and took to social media to show that there are 'shadows lurking at places you least expect'. Take a look. 
Dhawan will hope to put aside his average performance in the recently concluded ODI series which India dominated 4-1 and will hope to strike fear with the bat in the upcoming three-match T20Is against New Zealand. 
Ahead of the 1st T20I in Wellington, Dhawan was seen practising with a tennis ball to counter the bounce and swing generated by the home team's pacers. 
New Zealand will be desperate to turn things around after a 1-4 drubbing. They do hold an upper hand over India in the shortest format. They beat India 2-0 in the 2008-09 in the sole bilateral series played on New Zealand soil till date.
While regular skipper Virat Kohli is getting the much-needed rest, the Rohit Sharma-led squad will be hoping it has enough left in the tank to record a maiden T20 series win in New Zealand, following a record 4-1 result in ODIs and a historic tour of Australia.
"We too are humans and our bodies need a bit of rest. Of course, we would be looking to the win the series and carry the momentum back home for the Australia series," opener Shikhar Dhawan said on the eve of the game.
(With PTI Inputs)