Follow us on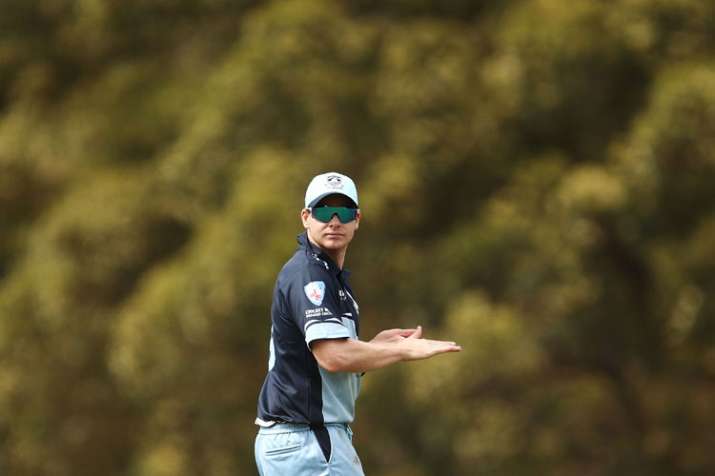 Steve Smith is set to undergo surgery for an elbow injury with less than three months to serve on his year-long suspension.
Smith will go under the knife to repair a ligament in his right elbow next Tuesday.
The former Australia captain is expected to be in a brace for the next six weeks before starting his extensive rehabilitation.
According to a Cricket Australia spokesperson, he could only return to playing after the brace is removed and that means Smith could well not be available for Australia even after his ban ends on March 28.
Smith returned home early from the Bangladesh Premier League to undergo scans on the injured elbow.
The 29-year-old played only two matches for the Comilla Victorians in the BPL and scored 16 and zero respectively.
The injury will come as a big blow to him as he was getting ready to come back to international cricket after serving his 12-month ban for his involvement in the Cape Town ball-tampering scandal.
The ban forbidded Smith, David Warner and Cameron Bancroft from playing international or state cricket in Australia. But, both Smith and Warner have instead played in Canada, the Caribbean and Bangladesh in T20 competitions. They have also played the NSW Premier Cricket with success in Australia.
While it's uncertain when and where Smith and Warner will return to the national team, limited-overs captain Aaron Finch said last month both players will be warmly welcomed back.
While the return date of both the players and Bancroft is not known yet, coach Justin Langer and ODI captain Aaron Finch said that they will be welcomed back into the set up.
"When Davey and Steve are ready to make their - be allowed to come back and play cricket for Australia and their states - from my point of view they'll be welcomed back with open arms. Whatever's happened, has happened.
"The punishment has been dealt. They've been working really hard off the field to meet every criteria, and go above and beyond everything that has been asked of them, to come back and play international cricket again," Finch said.