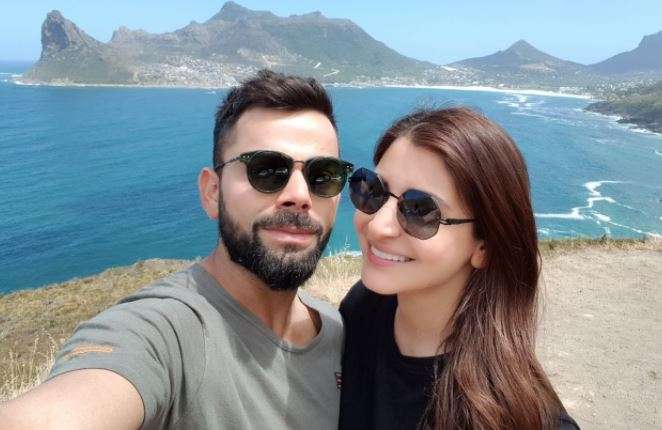 India cricket captain Virat Kohli and his wife and Bollywood actor Anushka Sharma are surely one of the most talked-about celebrity couples in India. Ever since they tied the knot in December last year, the couple has been under constant media glare and even the most modest thing related to them makes its way to the national headlines.
However, despite of their chock-a-block schedule, Kohli and Anushka have managed to take out time for each other. After getting married on 11 December, 2017 in Italy, the couple jet off to Switzerland for their honeymoon and then to South Africa where Kohli led his team in three Tests, six ODIs and three T20Is. Anushka too spent some time with Kohli in South Africa before returning to India for the shooting of her upcoming movie Sui Dhaaga.
Following the long South Africa tour, Kohli opted out of the ongoing Nidahas Trophy T20I tri-series, involving India, hosts Sri Lanka and Bangladesh. But it seems that Kohli's absence from the series has broken some Sri Lankan hearts.
Now, Sri Lanka's sports minister Dayasiri Jaysekera has officially extended an invitation to the celebrity couple, requesting them to spend a holiday in the country and be the island nation's national guests.
"I am not inviting Kohli to play here, but I want him to spend a few days with his wife Anushka Sharma. After marriage, he has not visited this country. The couple can be this nation's guest. There are several good places to see here," Jaysekera was quoted as saying by the Bombay Times.
Meanwhile, Kohli is spending this much-needed break with Anushka at their new and plush apartment in Mumbai. Both are teasing the fans by sharing pictures on their various social media accounts.