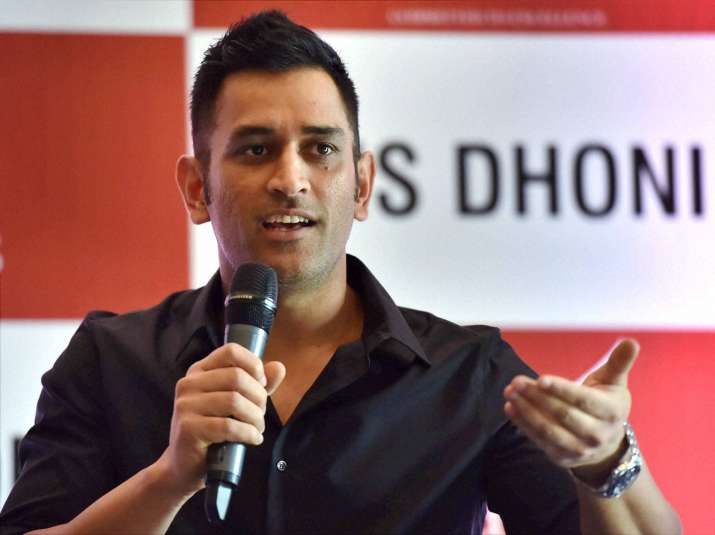 New Delhi: India's limited overs skipper Mahendra Singh Dhoni is keeping a keen eye on the series against West Indies starting today, saying spinners will play a huge role in the Caribbean.
"I think wickets will be slower in West Indies but you never know. I think spinners will have a huge role to play," Dhoni said here on Wednesday.
Dhoni said what he finds impressive is that India now has a pool of 8 to 10 genuine quick bowlers.
"The more the competition better it is. It's good that finally we have a pool of 8-10 bowlers who are pushing for selection. If I look at a year back, during an ODI series against South Africa, there were a few bowlers who were injured. And we have bowlers with all areas covered. If you want pace we have that. If you want swing, we have that. Of course, we have to be careful about injury management," he said.
Dhoni also feels that India's batting line-up has a lot of quality.
"We have a settled top six batting. There can be one or two new faces but more or less that's how the mix works. They have also played outside subcontinent and have necessary experience," the skipper said.
It's nearly two years since Dhoni quit playing Tests and while he misses it, he doesn't "regret the decision".
"Obviously you miss playing Test cricket. But I don't regret it. Look, for cricketers it's a passion or call it a bug that stays with you forever. It never leaves you. That's why you are all these 40 and 50 plus cricketers who come back for commentary, coaching junior teams. As far as I am concerned, this gives me a chance to spend time with my family," Dhoni said.
"The time away from cricket has given me lot of time to plan my off season. I hit the gym more, do a lot of running, taking care of my body. Now, after 30, you need to be careful of your body. In the last 10 years of extensive travelling, I have abused my body a lot. It's because of eating habits as it's more about what you intake that creates problem. So I have been taking care of my body," Dhoni added.
A confident Team India-led by new coach Anil Kumble will seek to record a third consecutive Test series triumph on the Caribbean soil when the Virat Kohli-led side clashes with an inexperienced West Indies in the first match, starting Thursday.
With PTI Inputs