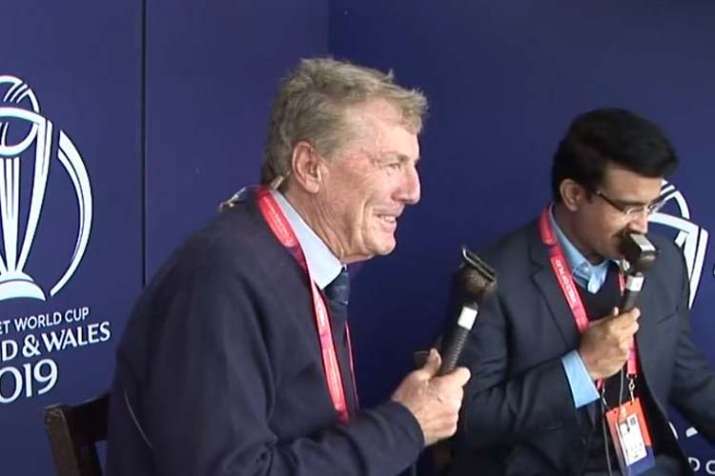 Following the match-fixing scandal in the start of 2000, Sourav Ganguly was thrown into the deep end as he was appointed captain of the Indian cricket team and from there on, a new era of Indian cricket commenced. The Prince of Kolkata was just the man for the job and his leadership skills made him one of the greatest captains in modern-day cricket. 
When Indian cricket was enduring one of its dark phases, the BCCI appointed Former New Zealand captain John Wright as the national team's first full-time coach and Ganguly was handed the mantle of leadership. The duo then went on to form one of the most successful Indian teams the nation has ever had. 
Under the leadership of 'Dada' and guidance of Wright, India went on to beat at the time a mighty Australia at home in a historic Test series in 2001, reached the 2003 World Cup finals and drew an away series Down Under in 2003, including beating Pakistan in their yard in a Test series. 
The duo worked together from 2000 to 2005 before Greg Chappell took over. 
More than a decade over, Ganguly and Wright reunited in the commentary box as the two cricketing icons commentated together during the 2019 World Cup warm-up match between India and Bangladesh in Cardiff on Tuesday. 
Wright took the former India captain down memory lane as he recalled the 2003 World Cup campaign. The Men in Blue were handed a 9-wicket loss early in the campaign but recovered to reach the finals and finish as runners-up. 
"When I was captain, John Wright was making all the decisions and I followed like an obedient student," Ganguly said.
Wright was quick to reply: "My memory must have failed then because I think you were in charge and I used to just potter around in the background."
Here's how fans responded on seeing the dynamic duo reunited. 
Good to listen to @SGanguly99 and John Wright.
These are the men who started to turn things around, build the foundation and a team from scratch. Nobody spotted and backed youngsters like they did.
Indian 🏏 is indebted to these two. #INDvBAN

— Mohammed Arif Khan (@mdarifkhan87) May 28, 2019
Sourav Ganguly to John Wright while commentating : 'Will you trade Bumrah (in the IPL) with any other side?'

Wright: 'Not even over my dead body' 🤣🤣🤣

P.S. Wright alongside Kiran More scouted Bumrah and the Pandya brothers for #MI#INDvBAN

— Tanay Tiwari (@Tanay_Tiwari) May 28, 2019
John Wright and Sourav Ganguly together on mic😍😍 #INDvBAN

— Dapitals (@dapitals) May 28, 2019
Former India captain @SGanguly99 reunites with his old coach John Wright to talk about India and New Zealand's respective chances at #CWC19. pic.twitter.com/7IBZBqY8zY

— Cricket World Cup (@cricketworldcup) May 28, 2019
Sourav Ganguly and John Wright partnering in the commentary box. That's a match made in cricketing heaven

— Joi Baba Felunath (@avishekmullick2) May 28, 2019
A billion dollar picture 😍❤️@SGanguly99
and John Wright #INDvBAN #nostalgia pic.twitter.com/qXIcYbhg00

— Avadhoot Adawale (@avadhootadawale) May 28, 2019
As far as the warm-up match is concerned, India went on to beat Bangladesh by 95 runs, with KL Rahul, MS Dhoni and Kuldeep Yadav starring in the Men in Blue's win.