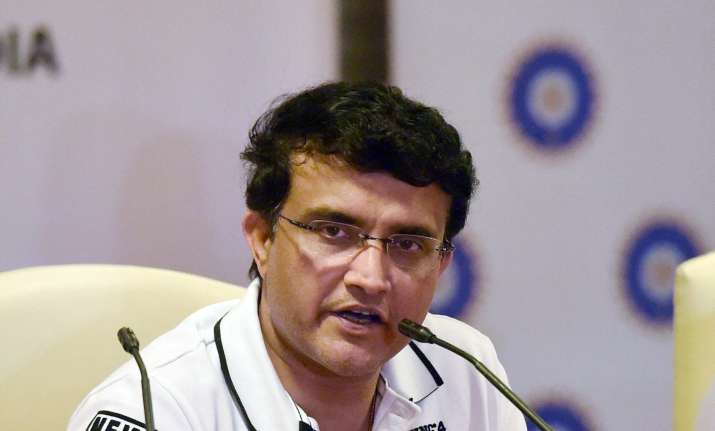 Sourav Ganguly, former India captain and a member of the Cricket Advisory Committee (CoA) tasked with finding the next head coach of the Indian cricket team, reiterated that they would keep captain Virat Kohli in the loop before reaching to any conclusion. Ganguly insisted that the captain is the most important part of the team and that his decision holds great value.
"I believe in that because captain is most important in cricket, so we respect his decisions and that is the way I feel and that is the way I have looked at the game and I have played the game in the last 20 years. Because at the end of the day, it is his team. He is going to lead the team out in the middle. He will be consulted. He will not be the main person and in fact he doesn't want to be the main person," Ganguly told ANI.
Ganguly further said that Kohli is a 'terrific' player and he respects the latter's decisions immensely.
"I respect him immensely. He is a terrific player and captain of India. You have to respect the captain of India. I respect him and it is going to be in consultation with him. I had informed my opinion to the committee yesterday," he said.
Earlier, Ganguly had said that he, along with Sachin Tendulkar and VVS Laxman, would speak with Kohli, who is presently in the United States, to explain about how each coach functions differently.
In total, five candidates were interviewed for the post of India's head coach. Virendra Sehwag, Lalchand Rajput, Richard Pybus, Ravi Shastri and Tom Moody were scrutinized by the CAC.
"The interviews went well because they all are really good players, whether it is Ravi Shastri or Virender Sehwag. There were some other good players as well like Tom Moody and Phil Simmons, who unfortunately were not available for the interview yesterday. Richard Pybus is around the world coaching. Lalchand Rajput is a very keen coach and has done really well in his short cricket career. So, there are some wonderful people and at the end of the day when you are given a job to select someone, you have to. That is why you have been given the job."
However, it seems that the Supreme Court-appointed Committee of Administrators doesn't want any further delay in this matter as they directed the CAC to announce the name of head coach by today evening.
"Will speak to Vinod Rai as what was decided on Monday was with permission," Ganguly said.
The head coach's position has been vacant since Anil Kumble's resignation following India's 180-run defeat against arch-rivals Pakistan in the Champions Trophy final at the Oval on June 18.
While announcing his resignation, Kumble had informed that skipper Virat Kohli had reservations about his work 'style' and his extension as the head coach, which prompted him to resign.
The BCCI had earlier stated that Team India will get their new head coach before their tour to Sri Lanka beginning July 26.