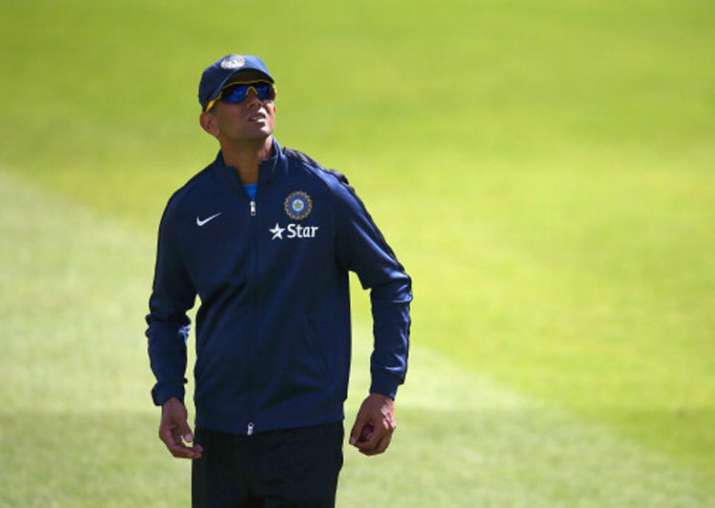 As Indian national Under-19 cricket team gears up for the U-19 World Cup, starting January 13 in New Zealand, coach Rahul Dravid feels that the conditions abroad will be an exciting challenge for the young boys and how quickly the team adapts to them will be the key.
"I think the conditions will be an exciting challenge. I think it's going to be very different. I don't think any of the boys in our team have gone to New Zealand before or have experienced that kind of conditions. In our camp in Bengaluru over the last 10 days, we tried to replicate those conditions but it is possible only to a certain extent and not possible to do it completely," Dravid said, adding that the atmospheric conditions of New Zealand are quite unique.
Dravid placed his faith in the young team that is set to begin its U-19 World Cup campaign and said that the team has quality players in all departments and termed the U-19 World Cup as a stepping stone for them.
Indian U-19 cricket captain Prithvi Shaw on Wednesday said that the team is aiming to win the U-19 World Cup. "It is a very good opportunity for us since we have been working hard for the last 3 years. As a captain, I want to take the entire team along. I have trust in my team and everyone knows their responsibilities.We want to win the World Cup. Game by Game we will go through the process."
Shaw and coach Rahul Dravid were interacting with the media before the team's departure to New Zealand for the coveted tournament.
16 teams will participate in the U-19 World Cup that brings together future cricket stars who will compete across four cities and seven venues in New Zealand from January 13 to February 3.
(With ANI inputs)