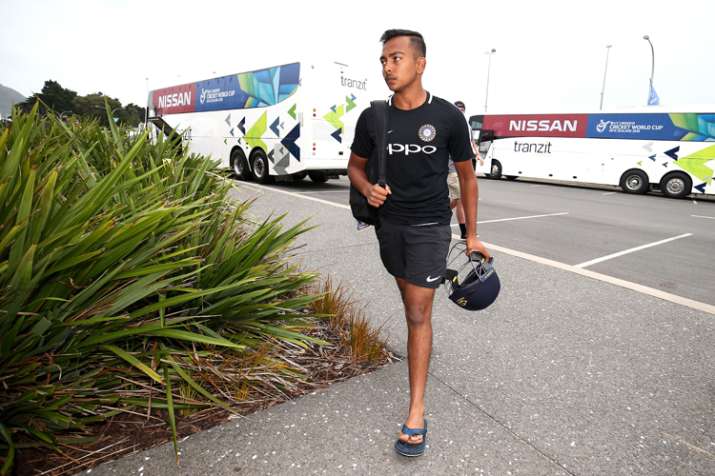 Teenage sensation Prithvi Shaw has been making waves since he made a hundred on debut against West Indies in the two-match Test series last month. Since then he has been picked for the opener's role for the highly anticipated four-Test series in Australia. Though the youngster injured his elbow during the Windies Tests, he is now leaving no stone unturned in preparing for the big test Down Under. And who better to learn from than the master himself.
According to a report in The Times of India, Prithvi was seen training with the help of Indian legend Sachin Tendulkar along with his coach Prashant Shetty at the MIG Cricket Club in Mumbai - the place where the icon is also running the Tendulkar Middlesex Global Academy.
"Tendulkar, Prashant Shetty and Jagdish Chavan all gave throw-downs to him at MIG for about an hour. Tendulkar and Chavan gave throw-downs to him with a wet rubber ball on a tarpaulin (used to protect the wicket against rain), in order to prepare him for the Australian tour. Because of Prithvi, Tendulkar came about an hour early to MIG.
"Tendulkar was sharing a few tips with Shaw about batting in Australia too. Shaw has begun his routine by batting against the rubber ball on Monday and practised on Wednesday (Diwali) too," reported the TOI.
Prithvi top-scored with 237 runs from the two Tests against West Indies, forcing the selectors to pick him up for the Australian Tests which start from December 6. However, the Thane-born batsman's tour will start beforehand as he will be taking part in three matches between India A and New Zealand which will also feature seniors Ajinkya Rahane and Karun Nair.