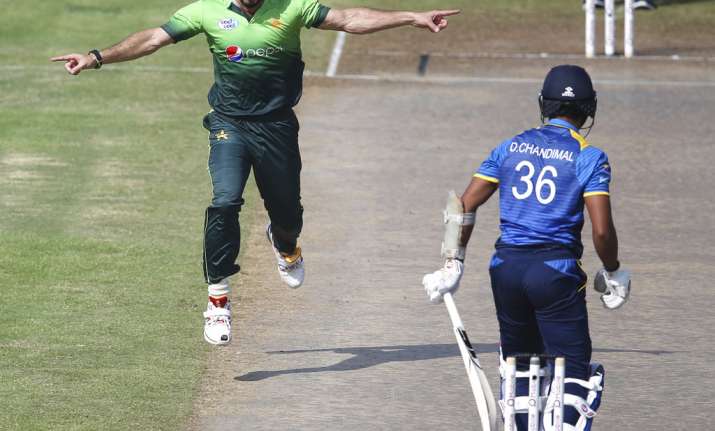 Pakistan have dealt with a major blow as left-arm pacer Usman Khan has been sidelined for at least six months due to a stress fracture. The 23-year-old sustained the injury after Pakistan's narrow two-wicket win over Sri Lanka in the second T20 in Abu Dhabi and was subsequently forced to miss the final game of the tour, the historic T20I in Lahore.
Now, the medical screening confirmed a lumbar-bone stress in the back of Usman, who had stunned Lanka with impressive figures of five for 34 in just his second ODI two weeks ago.
As a result of the injury, Usman will remain out of action for at least six months.
Reflecting on Usman's injury, Pakistan head coach said that though the news is disappointing, it would give him best chance to recover quickly.
"It is disappointing but this [course of treatment] will give him the best chance of recovering as quickly as possible," said Usman, as media reports suggest.
It should be recalled that the pacer had been plagued by the same injury in the early days of his career in 2013, after making his debut for Pakistan in T20I cricket.
(With ANI Inputs)