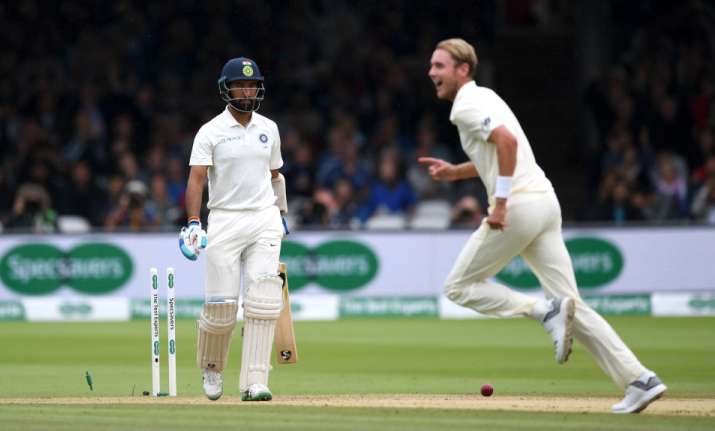 After a gut-wrenching and humiliating performance at Lord's, the Indian cricket team's position as the No.1 Test team in international cricket is being questioned after they lost the 2nd Test to England by an innings and 159 runs on Day 4 itself. The Virat Kohli-led Team India were berated and lambasted, after failing to put up a competitive fight, resulting in a disgraceful loss.
Former England captain Nasser Hussain condemned India's sub-standard performance in the 2nd Test and questioned the fact that despite England being kings of their own backyard, can India walk the talk as the No.1 Test team in the world?
READ: KOHLI ADMITS TO SELECTION ERROR AT LORD'S
The top and middle-order batsmen once again repeated their Birmingham performance, with opener Murali Vijay bagging a pair whilst the rest of the line-up crumbled in front of pacers James Anderson and Stuart Broad.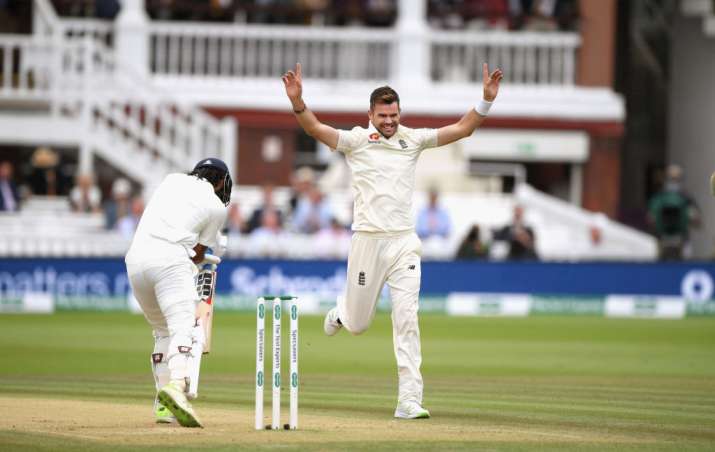 Hussain's comments came after India were cleaned up by the English seamers, failing to counter swing once again. Regardless of Day 1 being washed out due to rain, England wrapped up matters on day 4, humbling them at the 'Mecca of Cricket' and to take a 2-0 lead in the five-match rubber. (Also Read: Fans slam Shastri after 2nd Test loss)
"England are arguably the best in the world in these conditions but the real eye has to be on India - they have to be wary of the wheels completely falling off," Hussain told Sky Sports on Sunday.
The former England captain questioned India's position as the top ranked Test team in the world as the clash between India and England at Lord's was like 'men against boys'.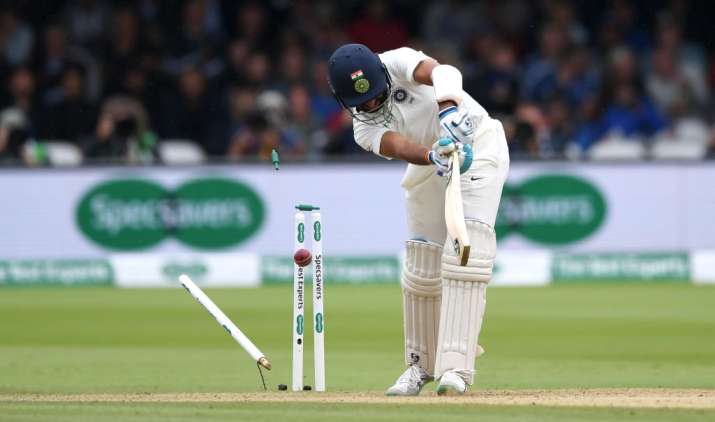 "India are No 1 in the world and it was meant to be a gun tight series but at the moment it is men against boys. Their curve is going in the wrong direction." 
Indian batsmen failed to learn from their mistakes and were all at sea against the moving ball as the second innings folded up for 130 in 47 overs. James Anderson (4/23) once again toyed with the opposition, taking his match tally to nine, and equally effective was Stuart Broad (4/44).
READ: STOKES TO MISS 3RD TEST vs INDIA
 Hussain believes that India are capable of putting up a fight and urged the visitors to dig deep when they face England in the 3rd Test at Trent Bridge, Nottingham.
 "They have got to dig really deep - there are some really good cricketers in that dressing room and they have to come out fighting," Hussain said.
 Coming to injury concerns, Kohli had a few issues with a sprained back during Day 4 of the 2nd Test while batting. Earlier, the Indian skipper did not even field due to the problem. Bowling all-rounder R Ashwin was also struck by a delivery on his fingers while batting on the same day itself.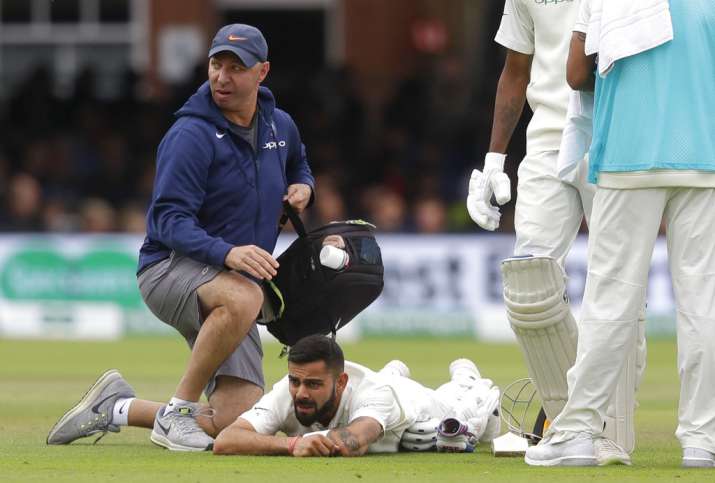 "They were in the game for a long time in the last Test [at Edgbaston] but the back injury to Kohli is a concern, the fingers of [Ravichandran] Ashwin took a blow, the rest of their batting line-up continues to fail and there are no practice games in between," said the former England captain.
 The Indian batsmen let the team down also in the first Test but the visitors at least put up a fight. Here at the 'Home of Cricket', the Virat Kohli-led unit showed no semblance of a fight, bringing back the haunted memories of the previous series in 2014 and 2011.
READ: KOHLI LOSES TOP SPOT TO SMITH IN ICC TEST RANKINGS
However, he cautioned India about England's performances at Trent Bridge as it's Broad and Anderson's favourite hunting ground.
"I don't think it will be as tough as this - they can draw on the fact it's been as hard as it can be - but Trent Bridge does a bit. Anderson will be a threat, Broad got 8/15 there against Australia - these England players have fond memories, so it won't get that much easier."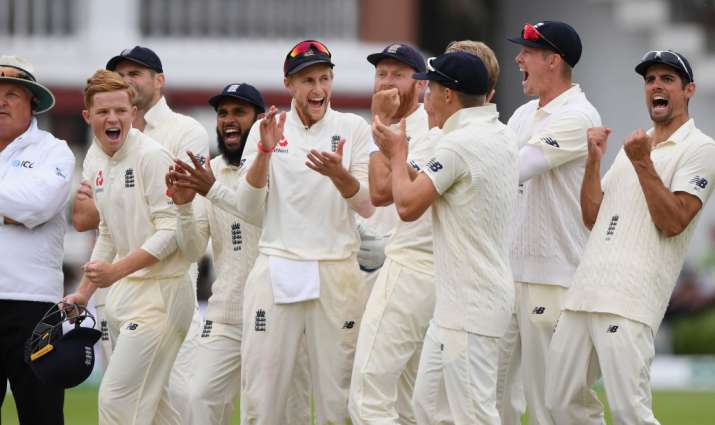 Hussain, who was also a part of the intense rivalry between the two nations during his career, feels that this series is a payback for when the Englishmen lost the Test series to India on their home ground. It's not about England settling the score, but more about the bragging rights that is claimed at the end of the series.
The former captain is confident of England not letting this one slip as the current team seem 'hungry' and will look to wrap up matters at Nottingham.
"This is payback time a little bit for England after losing 4-0 in India and I don't see them letting up. I have seen that they are a hungry team. They won't rest on their laurels, they want to get better and better."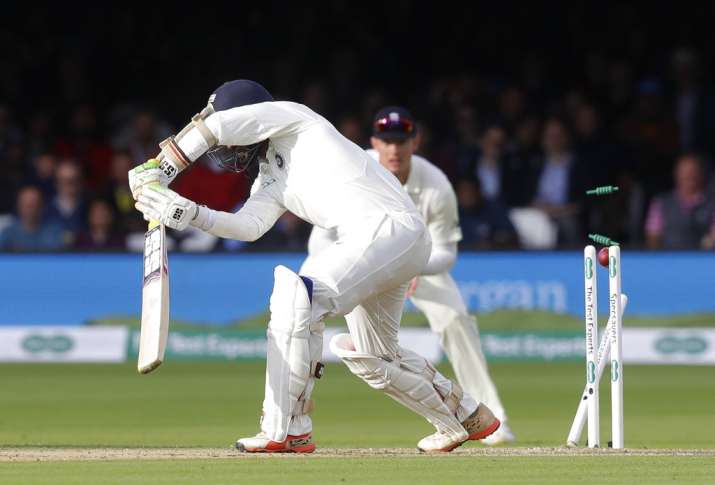 For India, their batting dilemma is yet to be solved and the team selection as well. Kohli has received plenty of flak for changing the playing XI often by former cricketers. Eventually, it would be quite interesting to see as to who Kohli will field for the must-win 3rd Test against England at Trent Bridge, Nottingham which begins on August 18.