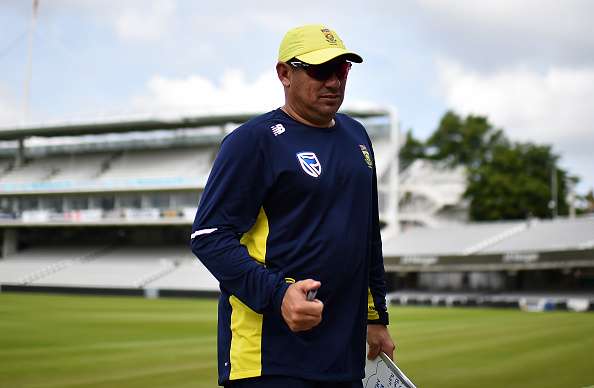 Current South Africa head coach Russell Domingo has admitted that his time with the Proteas is finally up and it's time for him to move on. England bowling coach Ottis Gibson is all set to replace Domingo at the post. Gibson, will not start his coaching gig with the Proteas until the end of the Third Test against West Indies, which starts on September 7. Domingo's replacement was decided when South Africa lost the Test Series 3-1 to England.
Domingo, who served as the national coach for four years, has finally accepted his fate after months of speculation.
"My time is done with the Proteas. It's time to move on," says Domingo as media reports suggest.
"I've had a wonderful six years with the national side. It is a part of my life that's over now," he added.
South Africa, whose next Test series against Bangladesh starts on September 28, will want Gibson to be present at a training camp that precedes that series.
With Gibson not being with England during the course of the limited-overs matches against West Indies - there are five ODIs and a T20I scheduled before the end of September, it is expected that ECB may need to appoint an interim bowling coach.
Domingo has been in the role of Proteas head coach since May 2013 and his contract expired with the recently concluded Test tour of England which the Faf du Plessis-led side lost 1-3.
It should be noted that Domingo's job had come under fire towards the start of 2016 when South Africa slumped to Test series defeats against India and England and also had a disappointing World T20 campaign.
(With ANI Inputs).