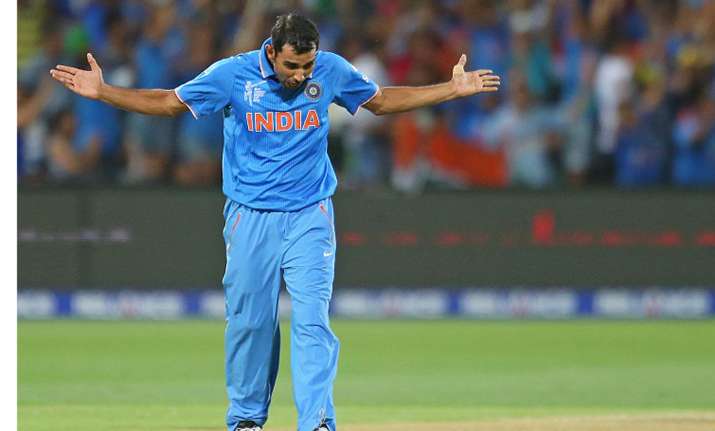 Fast bowler Mohammed Shami is not oblivious to social media trolls. The 27-year-old has been a victim of social media bigots on numerous occasions in the past. 
Last year, Shami found himself at the receiving end of social media beamers for his wife's choice of clothes. He faced similar trolling during Christmas celebrations last year after he uploaded some family pictures of his wife and daughter in western outfits.
This year too, Shami become a victim of social media trolling after he posted pictures of his wife during their daughter's second birthday celebrations.
The cricketer was trolled as many felt that his wife Hasin Jahan committed a "sin" by not wearing a hijab during the birthday celebrations.
In an exclusive interview with India TV, Shami has slammed the trolls for relating his success to caste and religion.
"These things happen because of the lack of education. Relating someone's success to his caste and religion is unnecessary," Shami told India TV.
Shami said he never gives value to such distasteful things.
"I also feel that these people, who get jealous of other people's success and happiness, are jobless. They just want to get featured in the media and look to gain some cheap fame. I don't give value to such things because I know very well what I have to do and what I have to say," he said. 
Shami is not the only cricketer who has faced hatred on social media. All-rounder Irfan Pathan and former batsman Mohammad Kaif have also been ridiculed on social media for various idiotic reasons.