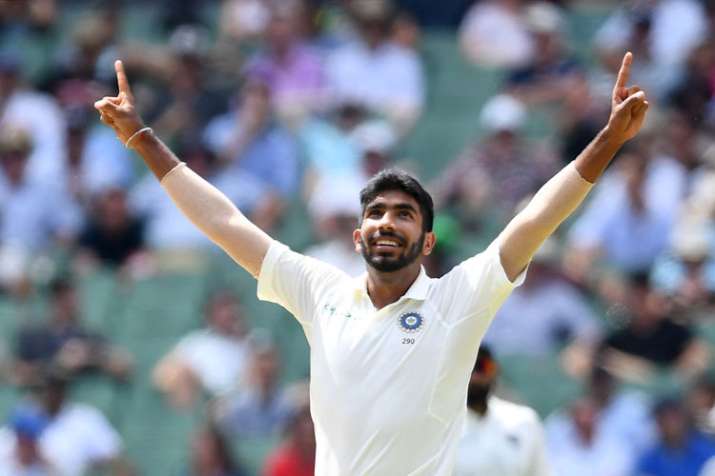 Jasprit Bumrah led the Indian cricket team to a historic victory in the Boxing Day Test at the Melbourne Cricket Ground. In India's 137-run victory, Bumrah was chosen the Man of the Match for his nine wickets.
The Boxing Day Test will be a memorable match in Bumrah's career as he achieved an amazing feat during the course of the game. The 25-year-old fast bowler became the highest international wicket-taker acorss formats in 2018. He took a total of 78 wickets in the calendar year.
Bumrah surpassed South Africa's Kagiso Rabada's tally of 77 wickets to reach the milestone. While on the third position is Bumrah's countryman Kuldeep Yadav who took 76 scalps alongside Adeel Rashid and Rashid Khan.
On Day 5 of the match, when India need only two wickets, Bumrah got rid of Pat Cummins (63), who edged to first slip and brought an end to his valiant effort in this Test. 
Earlier in the first innings, Bumrah stunning spell of 6/33 helped India restrict Australia to 151 in reply to India's score of 433/7 declare. This was Bumrah's career-best figures in Test cricket. 
For Bumrah, 48 wickets in his debut Test season is the highest by any pace bowler and it is also a testimony to a lethal pace trio involving the veteran Ishant Sharma and the wily Mohammed Shami (2/71), who also played his part well.
The trio has collectively taken 134 away wickets (Bumrah 48, Ishant 40 and Shami 46) in a single calendar year eclipsing the 34-year-old record that stood in the name of the fearsome West Indies trio of Malcolm Marshall, Michael Holding and Joel Garner (130 wickets in away tours in 1984). 
After the match, skipper Virat Kohli was delighted and attributed the trio of Indian bowling success to their ability to complement each other.
"We knew that it would be tough for Australia, but credit to our bowlers, especially Jasprit. The three fast bowlers have broken the record for most wickets by pacers in a calendar year for a team, which is brilliant," Kohli was all praise for his speed merchants.