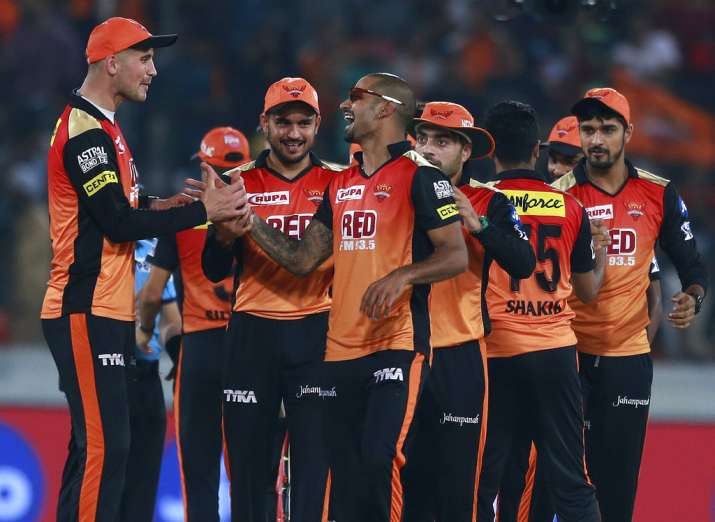 The 11th edition of the Indian Premier League will see the best of teams battle it out for the coveted trophy and after 56 matches, two qualifiers and one eliminator, the final showdown will be between Chennai Super Kings and Sunrisers Hyderabad. The top two teams of the table will go to war on Sunday as one team is one step away from clinching the glorious IPL trophy. (IPL 2018 FULL COVERAGE)
With Kane Williamson taking the responsibilities to lead the Orange camp this season, the New Zealand captain has played a different ball-game here, proving his worth in the shortest format of the game and leading from the front with the bat. Surely David Warner is missed, but with the Kiwi taking charge, Sunrisers Hyderabad have undoubtedly beaten the best to be at this level and their only obstacle is Chennai Super Kings, who they have never defeated this season.
In two league matches, Chennai got the upper hand and in the first qualifier, CSK snatched victory from Sunrisers who surely feel that they had the job done.
Neither of the teams can be underestimated and with honour and pride at stake and the trophy on the line, Hyderabad will have to bring in their A-game to the table if they are to collect their second IPL trophy, or watch CSK win their third.
KEY BATTLES IN THE IPL 2018 FINAL 
The Sunrisers have been great defenders this season and defending low scoring encounters is not easy, particularly with each team consisting of big hitters. The Orange camp have relied on Shikhar Dhawan and Kane Williamson to score as the middle order has fallen flat on many occasions. However, if Manish Pandey and Carlos Braithwaite get going, they can surely chase or put up a big total as their bowlers have been outstanding this season, the most fierce in the 11th edition to be precise. 
Sunrisers Hyderabad have always fought to the wire, sometimes they have prevailed victorious, sometimes it just wasn't their day, but seeing them defend has always shattered expectations.
The stage has been set and it's all to play for. Take a look at a few players who can make an impact in the final for Sunrisers Hyderabad.
1. Kane Williamson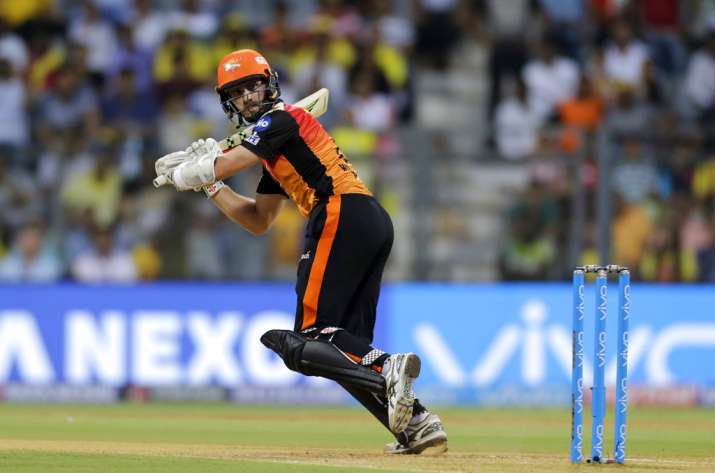 A leader and a role model for all and looking at his International career, Williamson has been known to flourish in Tests and One Day Internationals, but after being endowed with the responsibility to take charge of Sunrisers Hyderabad, this Kiwi can fly! With an array of shots in his pocket and some big hitting, Williamson has led his team from the front. His innings have been spectacular for all to watch and as a captain, let's just say he has the same qualities as MS Dhoni. Calm, composed and quite cool.
STATS: A top scorer and the Orange cap holder, Williamson has led the team from the front. In the 16 matches he has played, he has smashed 688 runs. With a highest score of 84 and a strike rate of 143.33, The Kiwi has hit 59 boundaries and 26 sixes so far. Kane could finish the season as the player who scored the most runs, but CSK's Ambati Rayudu is also in line and all are aware what he is capable of.
2. Shikhar Dhawan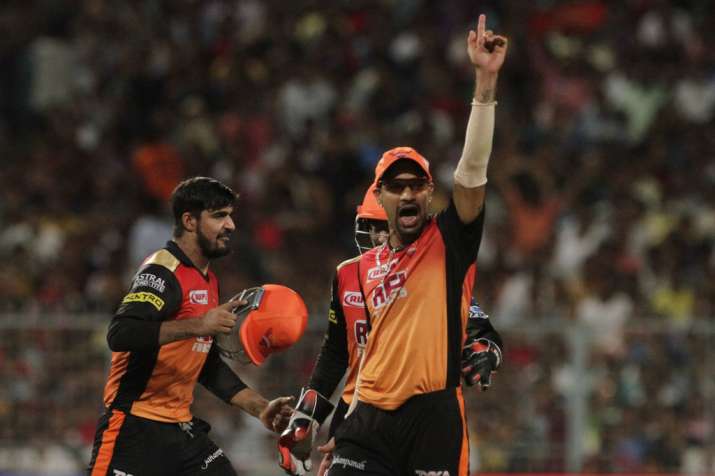 Brute power and an eye always for success, Shikhar Dhawan's batting and fielding skills have brought him plenty of praise and once he gets going with the bat, he can hit. Dhawan has played 15 matches so far for SRH but has been a bit inconsistent. With SRH reaching the finals, one good knock from 'Gabbar' can dictate terms at Wankhede stadium and if Sunrisers are to chase a score, Dhawan will have to step up. But surely, he is one player you will want to look for as he is unreadable and unpredictable.
STATS: In the 15 matches he has played for Sunrisers Hyderabad this season, Dhawan has scored 471 runs and a highest score of an unbeaten 92. With a strike rate of 139.34, Dhawan has hit 57 fours and 13 sixes. He can surely put up a class act once he gets going.
3. Siddarth Kaul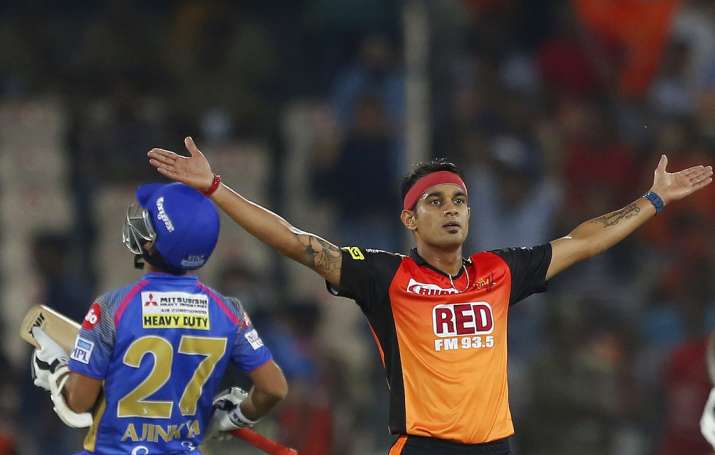 This right-arm pacer has been highly influential and can be regarded as a great death bowler. Along with Bhuvnehswar Kumar, the two pacers have the first and the last say in a match when bowling. Kaul has played a crucial role for Hyderabad this season, collecting wickets and bowling sensibly which has brought him a call from the national selectors for the tour of Ireland.
STATS: In the 16 matches he has played, Kaul has collected 21 wickets, a best figure of 3/23 and an economy rate of 8.00. Kaul can play a crucial role in the finals as CSK have a few heavyweights and experienced batsman that can play on any wicket. However, Kaul removed Ambati Rayudu and Suresh Raina in the qualifier 1, clean bowled both of them. Kaul is a player to look out for in the powerplay and death bowling.
4. Carlos Braithwaite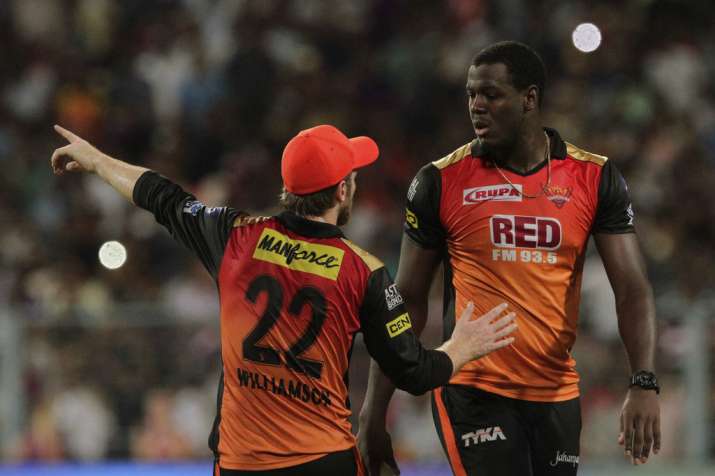 Sunrisers Hyderabad had an incognito player and his name is Carlos Braithwaite. This West Indies all-rounder has played only three matches for Sunrisers Hyderabad and his performances with the bat and ball has astonished all. No team would never have expected this big guy to emerge out of nowhere and like how most teams have their West Indies hero, Braithwaite is one for SRH. He can be dangerous with the bat as he played an influential role in the second qualifier against Kolkata Knight Riders.
STATS: With the bat, this West Indies all-rounder has hit 149 runs in three matches and has collected four wickets as well. Has a highest score of an unbeaten 43 and a best figure of 2/15. He has a staggering strike rate of 165.55 and an economy of 8.76, Brathwaite was the missing piece in Hyderabad's puzzle.
5. Rashid Khan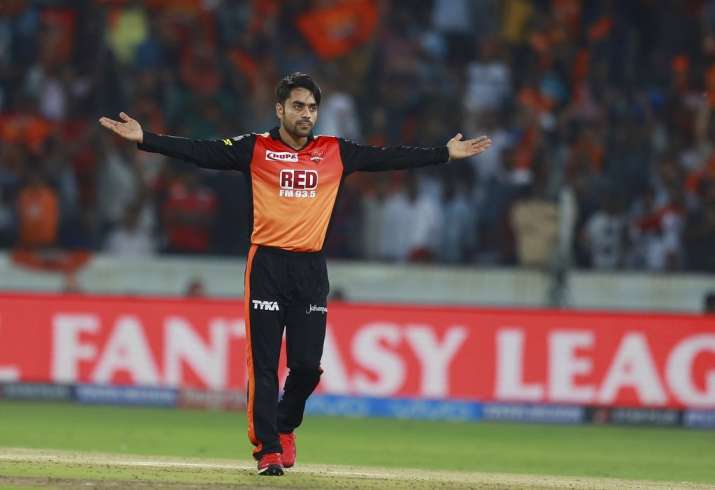 He is just 19-year-old and is one of best T20 spinners at the moment. Master Blaster Sachin Tendulkar has admitted it himself. Rashid Khan has made an instant impact and his bowling has stunned all. The best of the best batsmen have fallen before him and he has gobbled up wickets with the snap of his fingers. He is 'the' player to look for in this encounter. In the previous match against CSK, he dismissed MS Dhoni and Dwayne Bravo and in the qualifier 2, he collected three wickets. No batsman is safe when he is around.
STATS: In the 16 matches he has played, Rashid has collected 21 wickets along with Siddarth Kaul. This Afghan spin sensation has been brilliant and efficient. With an impressive economy of 6.71, Rashid has a knack for collecting wickets. One thing that was unknown, he can be quite handy with the bat as well. In the second qualifier, he hit a blistering unbeaten 10-ball 34 run knock which propelled SRH to a formidable score and eventually his 3/19 did the trick to send SRH to the finals
The final curtain is yet to be drawn for Sunrisers Hyderabad, beating Chennai Super Kings would be as sweet as it is lifting the trophy for the second time. Sunrisers Hyderabad and Chennai Super Kings will face-off on May 27 at the Wankhede Stadium in Mumbai.