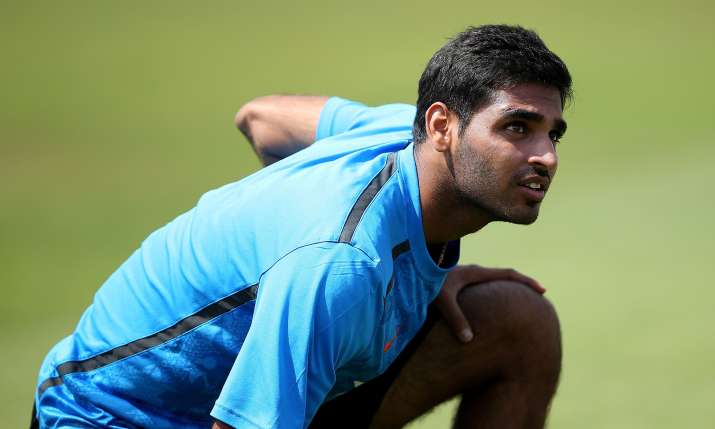 Bhuvneshwar Kumar has been officially ruled out of the impending three-match series against West Indies owing to a groin injury. Shardul Thakur is likely to be named as his replacement although there has been no official statement regarding this from BCCI. The three-match series will begin on December 15 in Chennai. 
"Bhuvneshwar has been ruled out of the series and Shardul will be replacing him," a senior BCCI functionary privy to the development told PTI on conditions of anonymity.
The exact nature of his injury his yet unknown, but it has been understood that Bhuvneshwar picked up the injury during India's 21- win against West Indie sin the three-match T20I series at home. 
Earlier in the evening, bowling coach Bharat Arun gave no update on the injury speculation at the pre-game presser and only said that a media statement will be released after consultation with team's medical staff.
This will be the third time in 2019 that Bhuvneshwar will be sidelined with an injury if the reports from the medical staff return negative. He had earlier limped off the field with a hamstring strain during India's clash against Pakistan in World Cup 2019. He returned during the semifinal round of the tournament but missed back-to-back home series against South Africa and Bangladesh owing to a niggle.
Meanwhile, Shardul was part of the T20I squad against Bangladesh and was presently part of the ongoing Ranji Trophy tournament. 
Earlier on Thursday, Shikhar Dhawan was ruled out from the ODI series against West Indies owing to the freak knee injury he incurred during the Vijay Hazare Trophy. In-form Mayank Agarwal was named as his replacement.